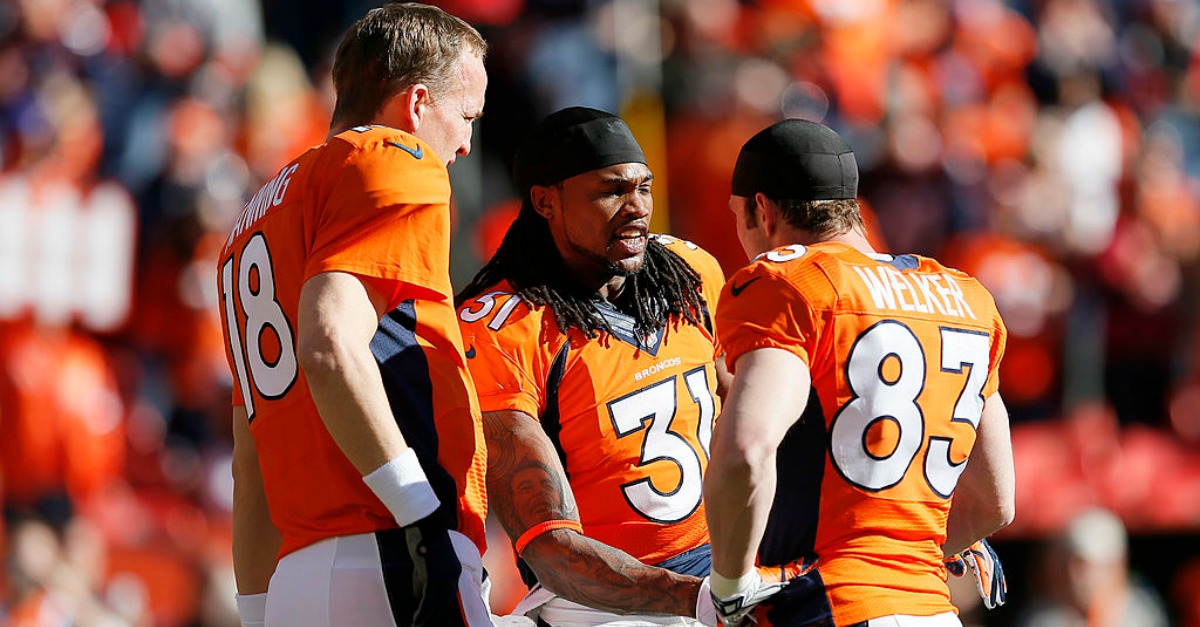 Kevin C. Cox Getty Images
during the AFC Championship game at Sports Authority Field at Mile High on January 19, 2014 in Denver, Colorado.
Big news for the Houston Texans:
Welker, a slot receiver who played 12 years in the NFL, had most of his success with the New England Patriots. He caught more than 100 passes per season in five out of six years (2007-2012), and became the first player in NFL history with five seasons of at least 100 catches. (Even on the one season — 2010 — he didn't reach that mark, he still hauled in 86 balls.)
He played two seasons with Denver and one in St. Louis before his career came to an end. He's a five-time Pro Bowler and was named a first-team All-Pro twice.
That background makes him an ideal candidate for the job.