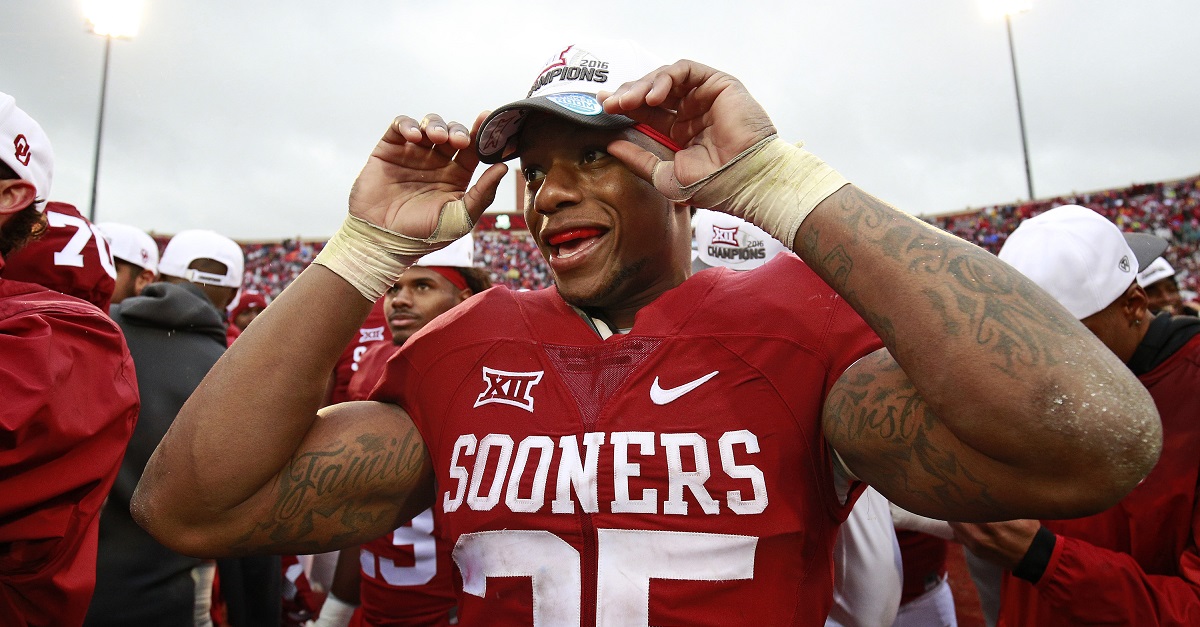 Brett Deering/Getty Images
NORMAN, OK - DECEMBER 3: Running back Joe Mixon #25 of the Oklahoma Sooners adjusts a Big XII champions hat after the game against the Oklahoma State Cowboys December 3, 2016 at Gaylord Family-Oklahoma Memorial Stadium in Norman, Oklahoma. Oklahoma defeated Oklahoma State 38-20 to become Big XII champions. (Photo by Brett Deering/Getty Images)
Former Oklahoma running back Joe Mixon has been the most controversial prospect ever since he declared for the NFL Draft, and he was finally taken on Day 2 of the draft with the 48th pick by the Cincinnati Bengals.
Mixon proved over his last two seasons with Oklahoma that he is a very talented running back, but he was immediately emerged in controversy after video emerged from a 2014 incident where he punched a woman in the face. The woman, with whom Mixon has since settled with in civil court, suffered multiple fractures in the face from the punch, and the delayed release of the video caused many to question if Mixon got off easy; Mixon was only suspended for one season afterwards, and many thought that Oklahoma head coach Bob Stoops should have dismissed the running back since he had seen the video right after the incident happened.
Nonetheless, Mixon is finally in the NFL, and he will have a chance to make an impact on Sundays for the Bengals in the future.