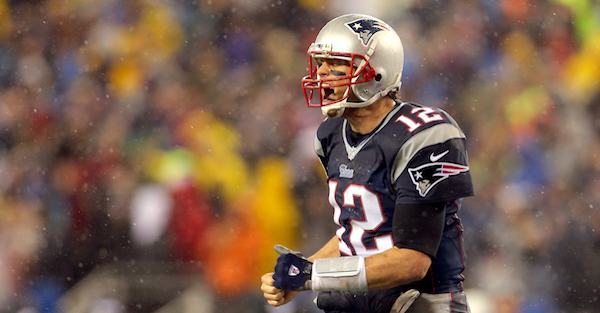 Photo by Elsa/Getty Images
Tom Brady will miss the first four games of the 2015-16 regular season stemming from his alleged involvement in DeflateGate.
And while the league won't allow him in the facilities or among the training staff, the NFL is being very picky with regards to what it will allow him to do from a football standpoint.
According to the Boston Herald, where Karen Guregian spoke with NFL's Vice President of Communications, Brady can't even play a game of catch in his backyard with his teammates, nor can he "engage in any team football-related activities or discussions with teammates, even if away from the club facility."
Brady also can not receive game film and he can't talk football with any staff members, per the report.
While these restrictions would certainly be difficult to enforce, judging by how the league handled the DeflateGate investigation, Brady won't want to even test those waters.