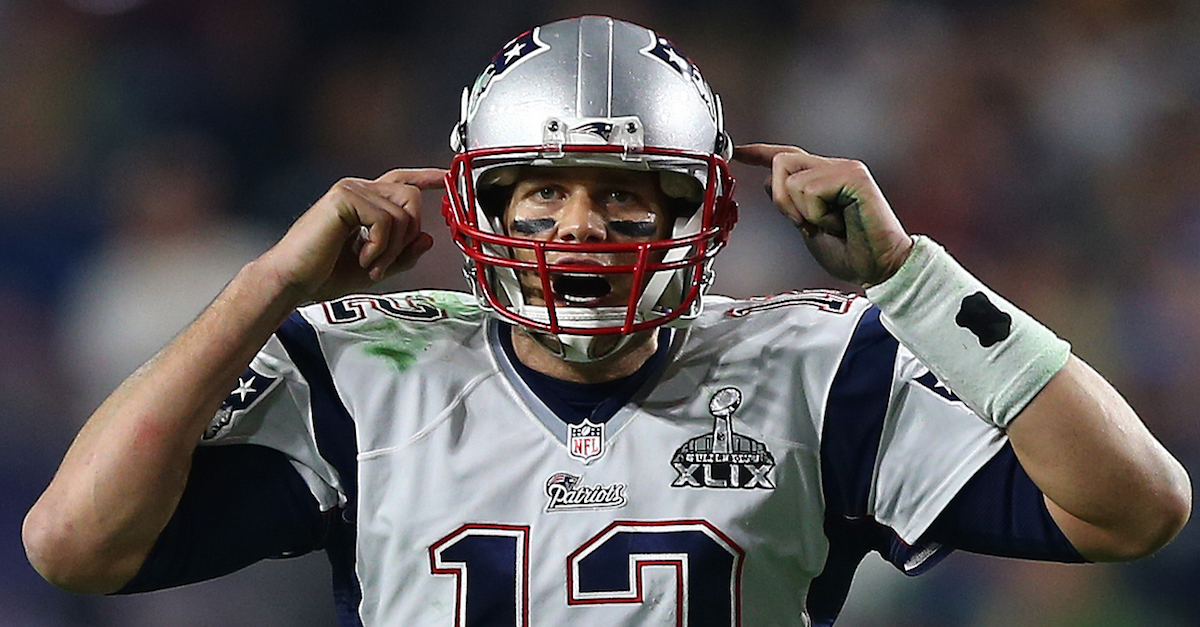 Elsa Getty Images
Photo by Elsa/Getty Images
A day after the NFL said there are no  records to indicate Tom Brady suffered a concussion last year, the league has now launched a "inquiry" into the allegation, according to CBS News.
The NFL will take a closer look at injury reports from the New England Patriots, and all reports about Brady filed by brain specialists and the spotters who worked NFL games last season for the Patriots, CBS reported.
The uproar started Wednesday when Gisele Bundchen told CBS This Morning that Brady suffered a concussion last season and, "He does have concussions."
Reporters noted that Brady hasn't, over the last four years, had a concussion listed on an official injury report.
Then, the NFLPA said it would look into the claims, and the NFL said there aren't any records to back up the concussion allegations.
That was part of a longer statement that said:
RELATED: Tom Brady could make an unusual concession to keep playing.
The Patriots have yet to comment, and we haven't heard from Brady, either. Clearly, the NFL — a league under a cloud for its handling of concussion cases — wants to make sure its bases are covered and that their most viable player didn't somehow play with a serious injury.
Brady, the five-time winning Super Bowl quarterback, hadn't missed a game since 2008, when he went down with a knee injury in the opening contest of the season and missed 15 games.