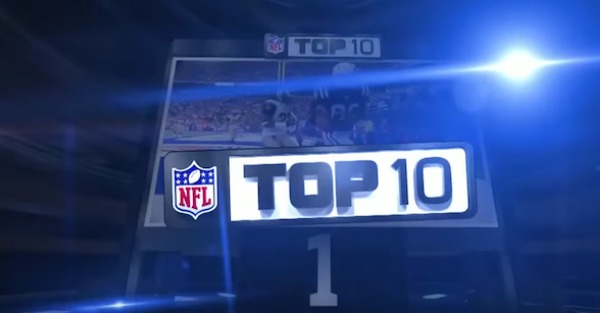 YouTube screenshot
When you think of the NFL's best receivers in the decade spanning 2000-2009, names like Randy Moss, Terrell Owens, and even Chad "Ocho Cinco" Johnson come to mind before Marvin Harrison.
But according to NFL Films, Harrison tops the list for that time period, despite not having the best overall numbers. Their logic? He was the most consistent.
Viewed from afar, Harrison is certainly a name that belongs in the conversation. But on closer inspection, putting him at the top is one hell of a stretch.
Dependability was one of Harrison's biggest attributes. He was on the small side and lacked breakaway speed, but seemed to make, by a good margin, many more acrobatic catches than drops. In fact, it's hard to even remember him dropping more than a couple balls. But at the same time, Harrison seems to fall in the same place on a number of lists of that decade's best receivers. Either at No. 4 or No. 5. And, statistically speaking, that's right where he belongs.
Aside from his final two seasons when he struggled with injuries, the eight-time Pro Bowler was indeed a model of consistency. Once he broke the seal in his fourth season in the league, he went over 1,000 yards receiving in his next eight, and over 90 catches six different times.
In 2002, Harrison caught a record 142 passes for 1,722 yards. And for the decade, he posted 791 catches, 10,439 yards, and 95 TDs. He added another 62 catches for 812 yards and two touchdowns in the postseason and helped the Colts win the Super Bowl in 2007.
Admirable stuff, no doubt. But to get top billing, you need to be backed up by stats. And for the decade, Harrison's eclipsed by four others: Hines Ward (819 catches for 10,063 yards and 72 TDs); T.O. (784 catches for 11,644 yards, 114 TDs); Torry Holt (868 catches, 12,594 yards, 68 TDs); and Randy Moss (777 catches for 11,739 yards, 120 TDs).