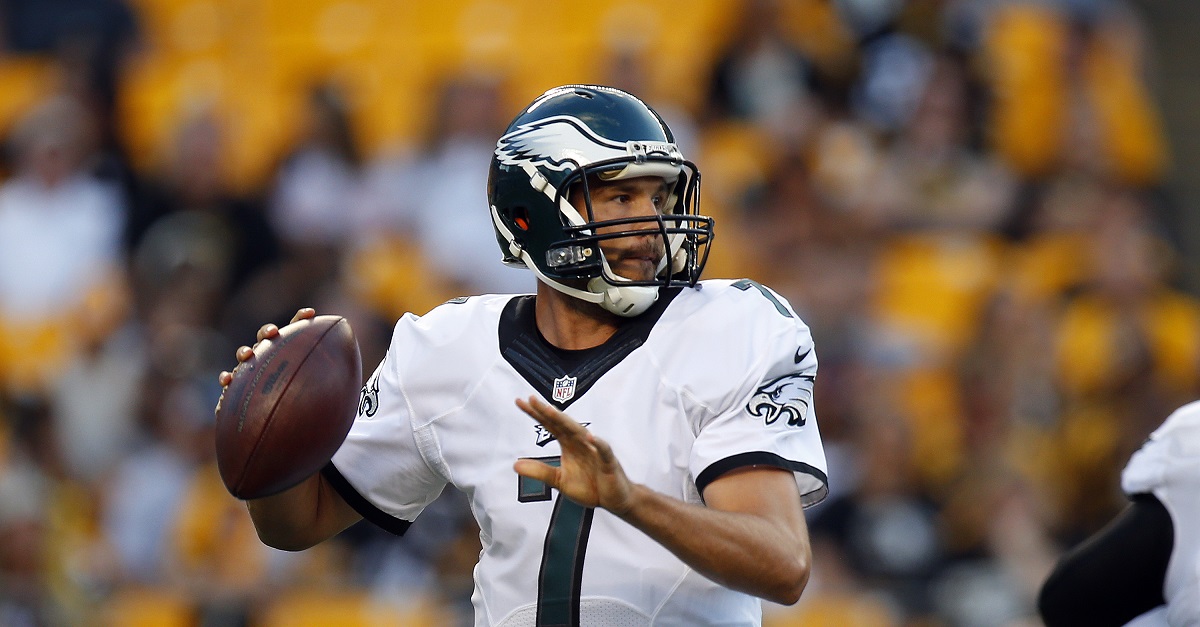 Justin K. Aller/Getty Images
PITTSBURGH, PA - AUGUST 18: Sam Bradford #7 of the Philadelphia Eagles drops back to pass in the first quarter during a preseason game against the Pittsburgh Steelers on August 18, 2016 at Heinz Field in Pittsburgh, Pennsylvania. (Photo by Justin K. Aller/Getty Images)
The Minnesota Vikings sent the football world into a spin of confusion on Saturday, as it was announced that the team traded for quarterback Sam Bradford.
In a vacuum, acquiring Bradford wasn't the worst move. Minnesota needed a quarterback in the wake of Teddy Bridgewater's knee injury, and while Bradford isn't a top starter, he is better than backup quarterback Shaun Hill.
However, Minnesota parting with a 2017 first-round pick to acquire Bradford caused quite the uproar from fans and media around the league. Why were they giving up a first-round pick for a mediocre quarterback with a big contract?
Well, we might have an answer, and it would be really bad news for the Vikings if true.
Bridgewater suffered a ruptured ACL and a dislocated knee in practice, and there is a chance that the injury could have a longer recovery time than the standard six-to-nine months that is often seen for ACL injuries in football.
Bridgewater should be able to return to the field, but if he potentially couldn't be ready by the start of next year, then Minnesota really had some tough decisions to make with this trade. Still, a first-round pick seems like a lot to give up, even if Bridgewater is out for 12-plus months.
Minnesota opens the 2016 season next Sunday against Tennessee, and for now, it looks like Bradford will be the starter going forward.