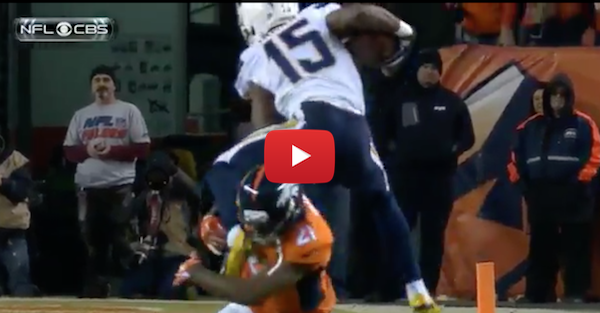 https://twitter.com/_MarcusD_/status/683810782216232960
The San Diego Chargers put up a fight against the Broncos in a hotly-contested regular-season finale, but Denver couldn't be stopped late.
In the vicious matchup between AFC West rivals, wideout Dontrelle Inman tried to hurdle the Broncos defense and it ended in the worst possible way.
Check out how the play ended above.