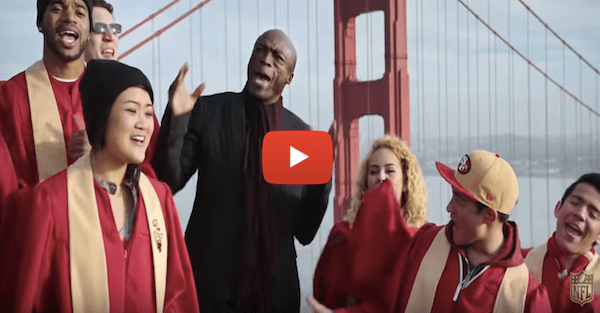 Each and every year the Super Bowl is known for football primarily, but sometimes more than that, it's known for the usually unforgettable and funny commercials. Well the NFL decided to release one of these commercials a few days early — the Monday before Super Bowl 50 between the Denver Broncos and Carolina Panthers. This one titled "Super Bowl Babies Choir" features a choir of sorts singing a parody of sorts of Seal's "Kissed By A Rose."
The members of the choir hilariously featured people who were conceived on the night of a Super Bowl — nine months after the Super Bowl, winning cities see a rise in births. The song talks about how their parents' winning teams on Super Bowl Sunday led to their own existence.
Bravo, whoever came up with this ad.