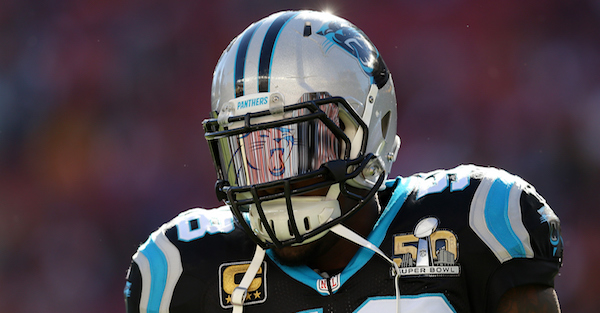 SANTA CLARA, CA - FEBRUARY 07: Thomas Davis #58 of the Carolina Panthers warms up prior to playing in Super Bowl 50 at Levi's Stadium on February 7, 2016 in Santa Clara, California. (Photo by Patrick Smith/Getty Images)
The Carolina Panthers suffered a crushing loss, 24-10, to the Denver Broncos Sunday night.
As if it weren't brutal enough, Panthers linebacker Thomas Davis had to cope his heartbreak along with a recovering broken arm. He shared an image of the arm after the game, and boy is it nasty. (Warning: image is disturbing)
After seeing that gruesome image, we're not sure how he pushed through to play.