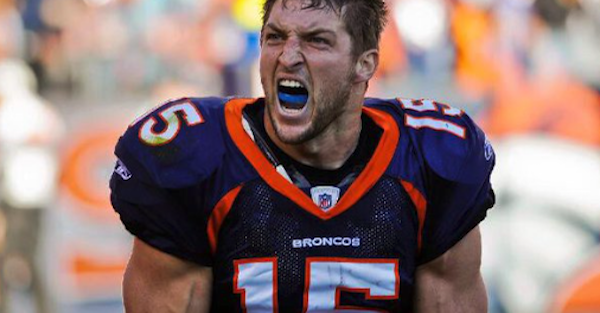 Don't look now, but Tebowmania is running wild all over again.
The former University of Florida quarterback was offered a spot in the Rivals Pro Football League on Tuesday afternoon, but that is just the latest of the potential landing spots for the Heisman trophy winner.
Over the last year or so, Tebow has discussed eventually running for president as an "intriguing" option. His former coach Urban Meyer suggested he'd be willing to trek up to Canada in an effort to get back into the NFL. Maybe he'd even do well as a backup dancer, judging by his lip-syncing rendition of "Eye of the Tiger."
Despite being dumped by the Broncos, New York Jets, New England Patriots and Philadelphia Eagles, Tebow has received legit offers from the AFL (2013) and CFL (2015), but opted to stick with his gig at ESPN as an analyst.
Seriously though, if all else fails, Tebow should really try to work his way back to Denver and see if he can outplay Mark Sanchez for the second consecutive preseason only to get cut at the last second.
It's not too late for Tebowmania to take over, wherever he ends up next.