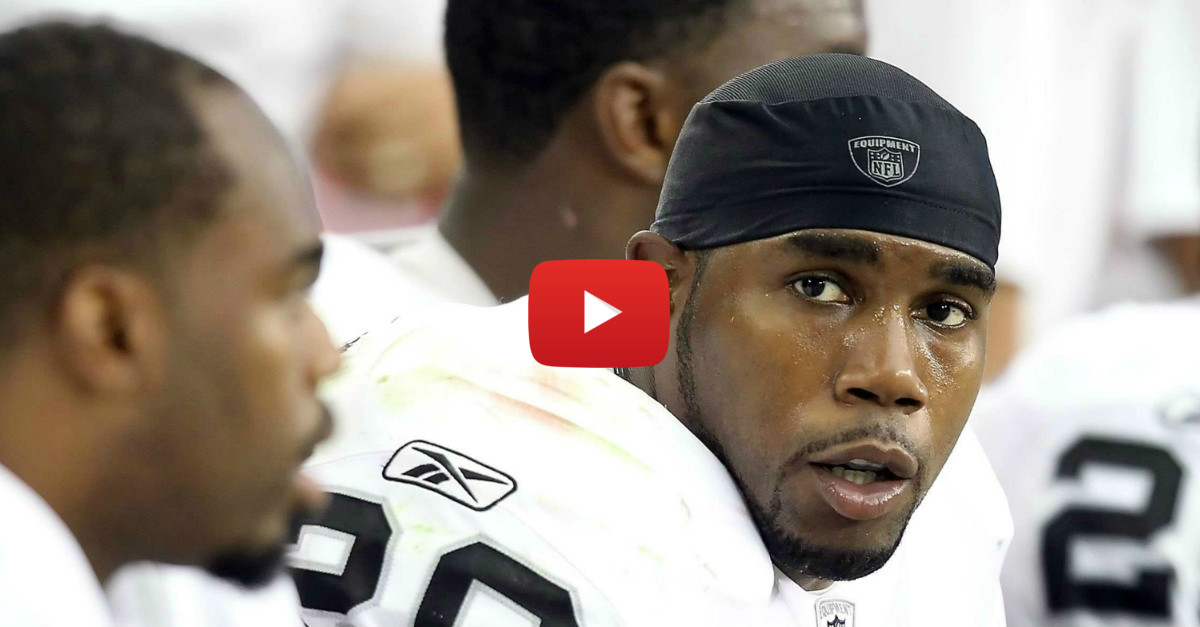 The players on the field the first day of the Dallas Cowboys' training camp were overshadowed by some of the players who weren?t.
Rolando McClain's absence was expected as he has been rehabbing in Alabama from an off season knee injury, but Darren McFadden?s was not. He strained his hamstring in a preseason workout last week.
McFadden has an extensive injury history — he's played one full season in his seven-year career — so any minor strain is a concern. McFadden is expected to practice within the next week.
?I think you always want to be deliberate in how you handle these things with guys,? Cowboys' Coach Jason Garrett said.?The last thing you want to do with a hamstring or an injury like that is to rush a guy back early on in training camp and then he misses a lot of time. So we don?t think this is serious. Just want to take it day by day."
Watch this fan call McFadden a "China Doll:"