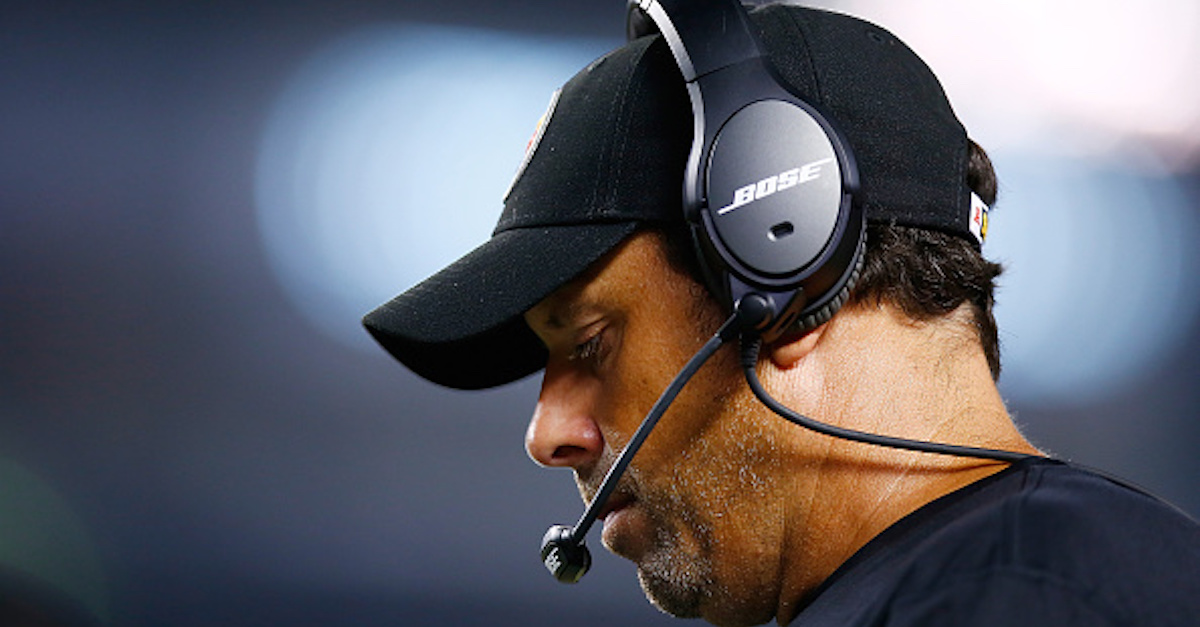 Jared Wickerham/Getty Images
PITTSBURGH, PA - SEPTEMBER 03: Offensive coordinator Todd Haley of the Pittsburgh Steelers looks on in the first half against the Carolina Panthers during the game at Heinz Field on September 3, 2015 in Pittsburgh, Pennsylvania. (Photo by Jared Wickerham/Getty Images)
The NFL playoffs are literally days away, but one prominent assistant coach, Todd Haley, may have other things on his mind as the Pittsburgh Steelers prepare for a potential Super Bowl run.
No, that's not because Haley is a hot coaching candidate right now and he's getting lots of calls — though that may ultimately be the case by the time all is said and done.
The reason Haley may be a bit distracted to start 2018 has nothing to do with football and more to do with a hip injury he suffered outside of a bar on New Year's Eve. Here's Ian Rapoport with the report:
Police have looked into it, which has resulted in some conflicting reports. For instance, Tom Schad of USA Today reported that Pittsburgh PD said the incident involved Christine Haley, Todd's wife, and that the Steelers' offensive coordinator actually wasn't injured.
That's a direct contradiction to what the Steelers themselves said on Tuesday, though.
Team spokesperson Burt Lauten confirmed in a statement that Haley was injured Sunday but did not offer specifics.

"Offensive coordinator Todd Haley was injured in a fall Sunday evening following our Week 17 game," Lauten said in a statement. "We expect he will return to the office this week to participate in preparations for our upcoming playoff game."
No matter the details, this is certainly not the type of distraction head coach Mike Tomlin would want for his team as they sit out for the bye week and look forward to their first matchup in the AFC divisional round.
That first-week bye is already tricky enough, though it is coveted, so it will be interesting to see if this has any impact on the Steelers.