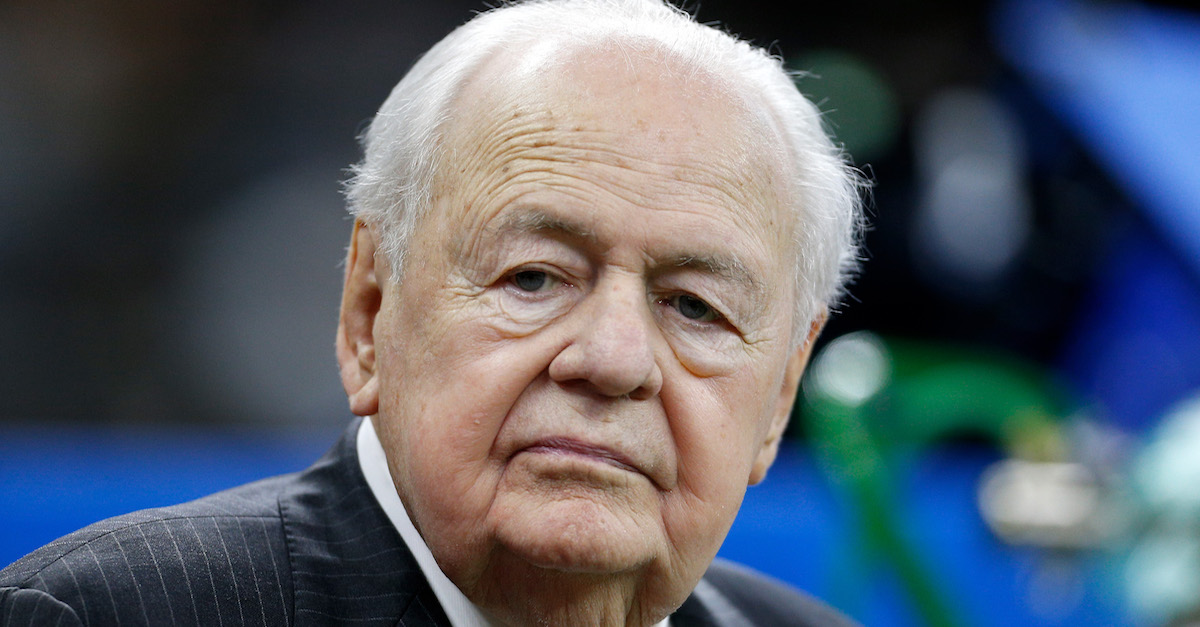 Jonathan Bachman/Getty Images
NEW ORLEANS, LA - DECEMBER 24: Team owner Tom Benson watches during pre game at the Mercedes-Benz Superdome on December 24, 2016 in New Orleans, Louisiana. (Photo by Jonathan Bachman/Getty Images)
New Orleans Saints owner Tom Benson was taken to the hospital after his team's 20-12 win over the Chicago Bears on Sunday, according to NOLA.com.
He is reportedly expected to be released to go home after an evaluation from doctors.
"He's fine," Bensel said, per the report. "He was just a little weak and worn out."
Benson was reportedly taken for precautionary reasons after he started to feel weak.
The 90-year-old owner reportedly attended the Saints Hall of Fame banquet on Friday, the Cleveland Cavaliers' win on Saturday night and the Saints game on Sunday.
Hopefully he makes a full recovery.