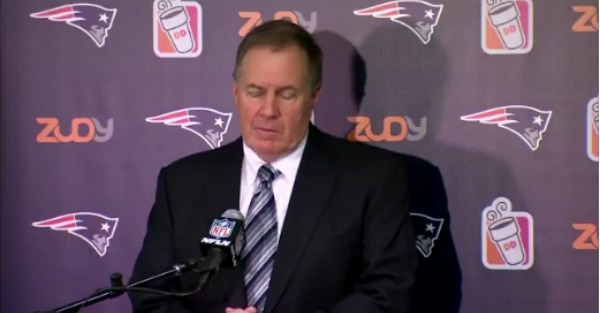 Twitter/Winston Wolfe
Tom Brady tied Peyton Manning for the most NFL victories all-time with his 200th in a 22-17 win over the New York Jets Sunday. To the surprise of pretty much no one, Patriots head coach Bill Belichick was completely indifferent about it after the game.
If you thought what Brady accomplished was worthy of at least a modicum of kudos from his coach, you don't know Belichick that well.
Related: Update released on Rob Gronkowski injury and it's not good news for Pats fans
"A quarterback's job is to win," Belichick said in his post-game remarks. "He's won a lot. That's good. Glad he's our quarterback."
There has to be some sort of praise in there for Brady winning his 200th. Maybe if you read between the lines, you'll find it.