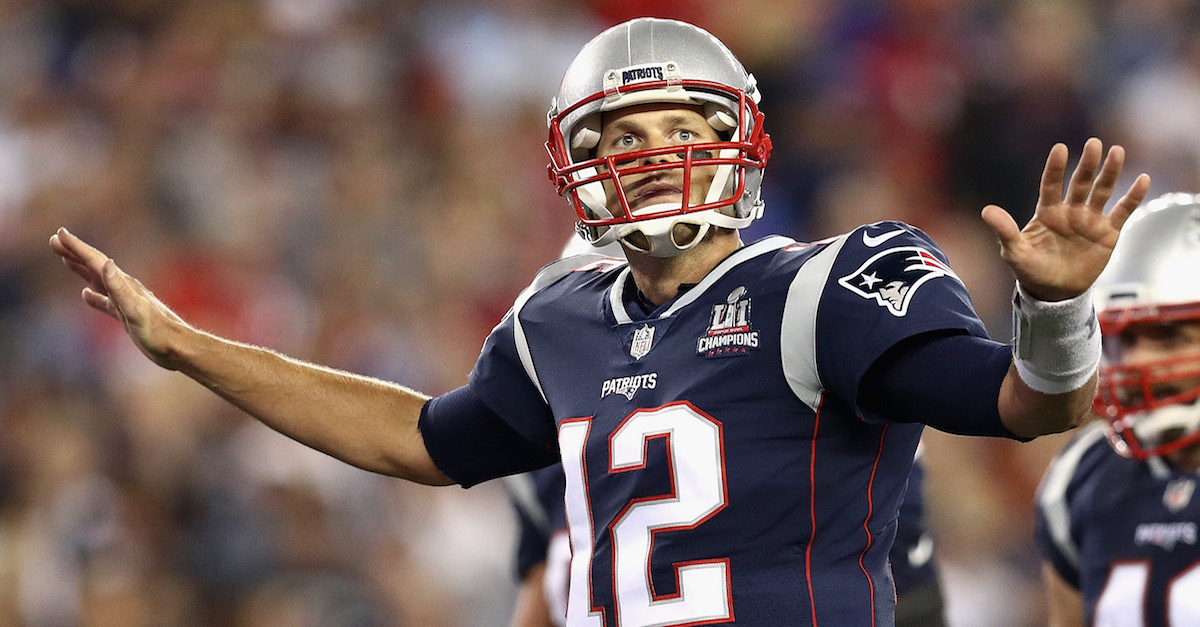 Maddie Meyer/Getty Images
FOXBORO, MA - SEPTEMBER 07: Tom Brady #12 of the New England Patriots gestures during the first quarter against the Kansas City Chiefs at Gillette Stadium on September 7, 2017 in Foxboro, Massachusetts. (Photo by Maddie Meyer/Getty Images)
Tom Brady is considered by many to be the best quarterback in the history of the NFL but that doesn't stop him from dwelling on certain losses. As you may imagine, losing the biggest game in sports would stick with anyone but, even with five rings, Brady is still thinking about two Super Bowl losses to the New York Giants.
As part of his "Tom vs. Time" documentary series on Facebook, Brady indicated that the 2007 Super Bowl is "still painful" and had this to say about the feeling.
?When you lose on the biggest stage, and you know everyone?s watching, and you?ve committed so much of your life to what you?re doing, you?re becoming a failure in front of everybody else, it?s a talent show that you did when you were a kid and you were the failure.?
That season was supposed to be a storybook one for New England when the team entered the final contest with an unblemished record but, as Brady notes, Giants defensive back Corey Webster "made the freakin' play of his life" to break up a late-game deep ball and, as a result of that and other factors, the Patriots fell short. With that in mind, Brady said that he will "never let go of those losses" to the Giants and that speaks to the old-fashioned theory that losses are felt deeper and longer than wins are in the opposite direction.
Brady can add to his already considerable legacy with another win over the Philadelphia Eagles but, even if he does, it feels safe to think that he'll still be reflecting on the two losses.