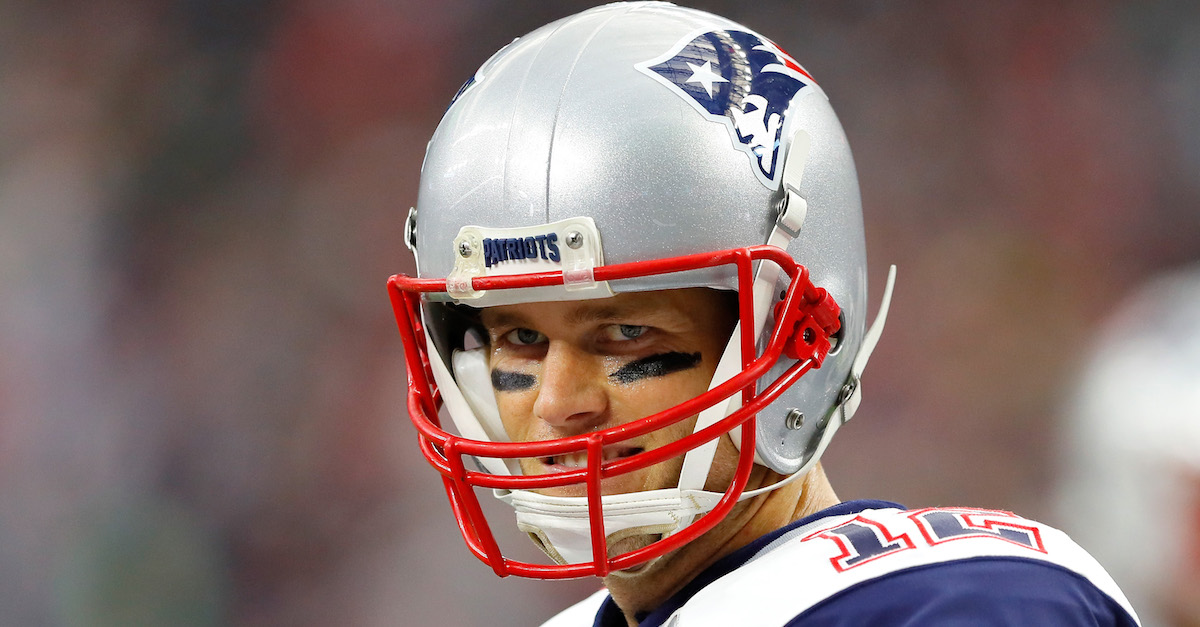 Kevin C. Cox/Getty Images
Kevin C. Cox/Getty Images
New details have emerged regarding New England Patriots quarterback Tom Brady's reported hand injury.
According to Mike Felger of 98.5 The Sports Hub, Brady's hand isn't fractured and didn't suffer any ligament damage during Wednesday's practice. However, the quarterback cut himself on the buckle of a teammate's helmet and needed four stitches around his knuckle, which lead to him missing Wednesday's media session and Thursday's practice.
Fegler noted that the incident isn't expected to have an impact on his Brady's play during the AFC Championship Game against the Jacksonville Jaguars on Sunday.
The former MVP was seen during the beginning of Friday's practice, but his status for this weekend's game will officially be decided when the Patriots release their final injury report.
Brady has appeared in 35 career playoff games and owns a 26-9 record, which includes five Super Bowl wins and seven AFC conference titles.
The Patriots will host the Jaguars in what will be their seventh consecutive AFC championship game appearance.