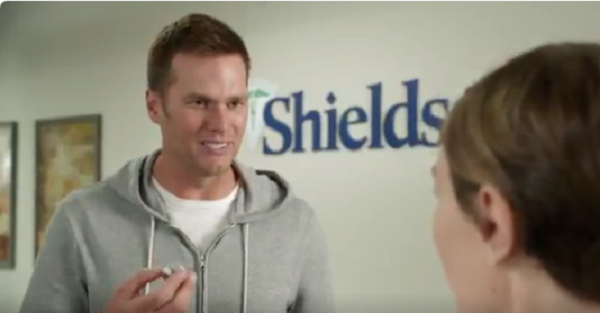 Twitter/@mkmolnar
Tom Brady is a lot funnier than people give him credit for and he's shown that while hosting "Saturday Night Live" and in several commercials he's done over the years. He even agreed to take part in the ridiculous "Ted 2" movie where he had a funny cameo. However, this newest commercial — that aired right after the Patriots won the Super Bowl — is some of his greatest work yet.
RELATED: Patriots fans booed Roger Goodell out of the building before his awkward handoff of the Vince Lombardi Trophy
Not only did he show off his fifth ring, but he also got a shot in at NFL commissioner Roger Goodell. It's all in a day's work for the greatest quarterback of all-time in Tom Brady.
[h/t BarStool Sports]