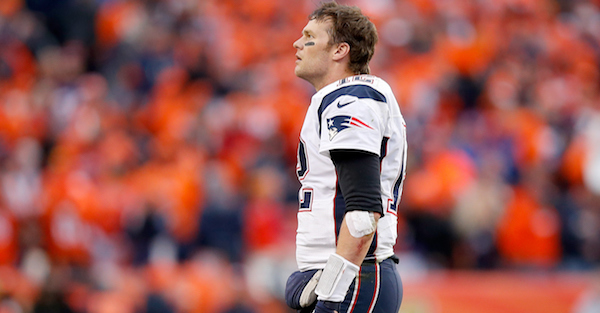 Ezra Shaw/Getty Images
DENVER, CO - JANUARY 24: Tom Brady #12 of the New England Patriots looks on in the second half against the Denver Broncos in the AFC Championship game at Sports Authority Field at Mile High on January 24, 2016 in Denver, Colorado. (Photo by Ezra Shaw/Getty Images)
At this point, more than a handful of New England Patriots are not taking their White House visit as Super Bowl champs. Tom Brady won't be in attendance either, but it's not because he's boycotting. Apparently Brady has a "personal family matter" that is causing him to miss the event.
According to ESPN, Brady will miss the visit in order to spend time with his sick mother:
"(The Super Bowl was) the first game this year that his mom has been able to attend, you know. She's been going through chemotherapy and radiation," Kraft told ESPN. "And she made the effort to come with (Brady's) dad. So I said, 'You gotta win this one for mom.' And I was thinking about that in the second half with the score where it was. But we never gave up believing in Tommy."
Brady and the Patriots came back from a 21-point first-half deficit to stun the Atlanta Falcons and take home the quarterback's fifth ring — the most by a quarterback in NFL history in the Super Bowl.
Our thoughts are with the Brady family.