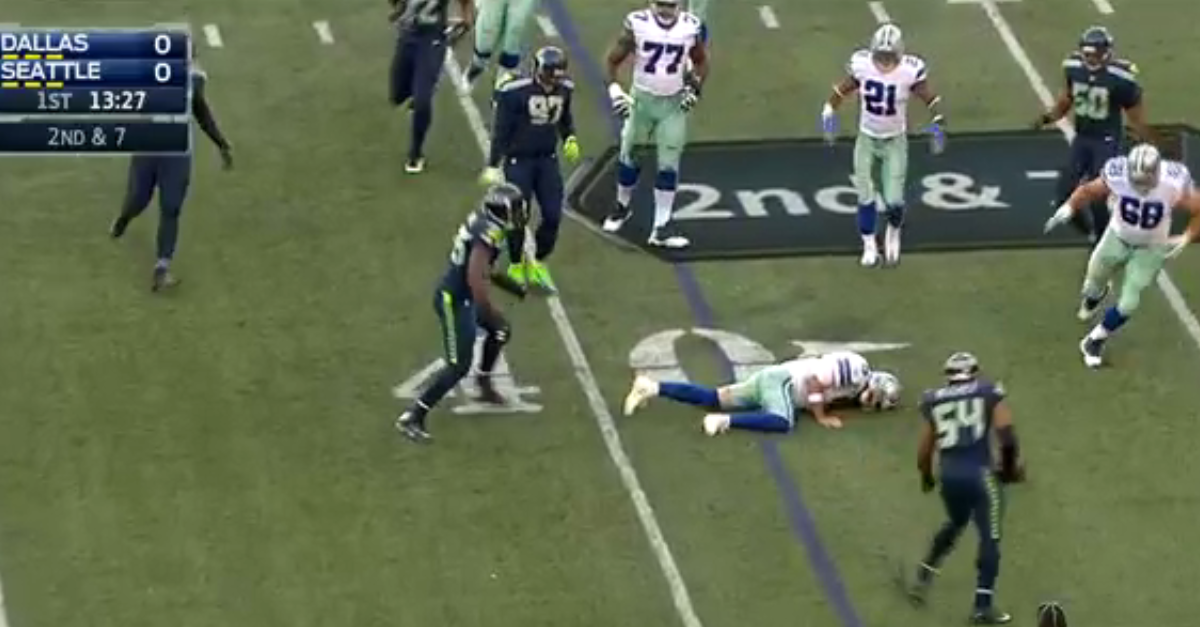 Twitter/NFL.com
It looks like the Cowboys will be without quarterback Tony Romo… again.
The team announced on Saturday that Romo suffered a broken bone in his back during Thursday's preseason game against Seattle. He is expected to return at some point this season, but the timetable for his recovery is six to ten weeks.
Romo took a nasty hit in the game on Thursday, and it forced him to leave the playing field for the rest of the game. Romo reported yesterday that he was fine, but it looks like he will spend the next couple of months on the injury report instead.
Romo also missed time last season due to a back injury that required surgery.
Without Romo, the Cowboys are likely to turn to rookie quarterback Dak Prescott, who has impressed the team greatly during the preseason. His play reportedly meant that the Cowboys were going to pass on adding a veteran quarterback to backup Romo, but now it looks like they might need to do it to backup Prescott.