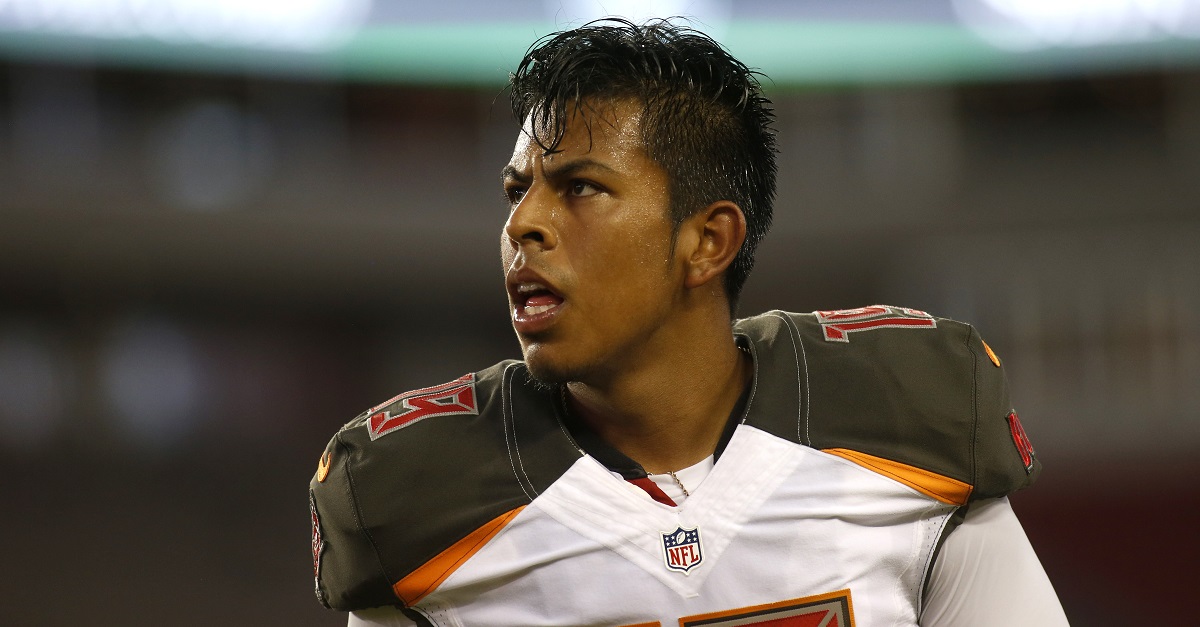 Brian Blanco/Getty Images
TAMPA, FL - AUGUST 26: Kicker Roberto Aguayo #19 of the Tampa Bay Buccaneers warms up before the start of an NFL game against the Cleveland Browns on August 26, 2016 at Raymond James Stadium in Tampa, Florida. (Photo by Brian Blanco/Getty Images)
JaMarcus Russell… Trent Richardson… and Roberto Aguayo?
Aguayo — the former Florida State kicker taken in the second round of last year's NFL Draft — was waived by the Tampa Bay Buccaneers on Saturday after he missed two kicks in the team's first preseason game. The release comes after Aguayo had a sub-par rookie year and was already on thin ice heading into the season.
With the release, ESPN's Trey Wingo is now proclaiming that Aguayo is one of the worst NFL Draft picks of all time, as the second round pick only made it one year with the team that drafted him.
Ouch.
Aguayo's lack of success in the NFL is so perplexing since he was such a standout at Florida State. Aguayo missed nine field goal attempts last season along in Tampa after missing only nine in his entire three-year tenure at Florida State. Aguayo has also missed several extra-points with the Buccaneers, including both regular season and preseason.