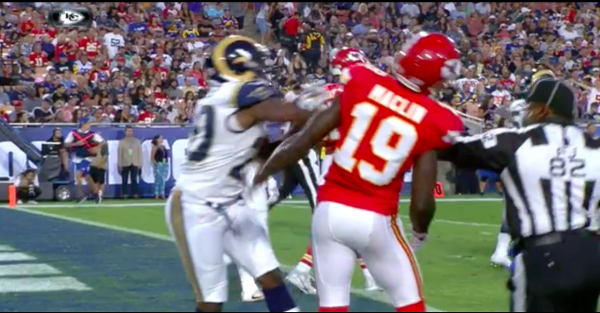 Sharable/Video
Chiefs receiver Jeremy Maclin and Rams defensive back Lamarcus Joyner got into a bit of a scuffle. And by "scuffle" we mean a glorified shoving match that lasted all of five seconds.
RELATED: Patriots-Bears joint practice nearly turned into an all-out brawl
Unfortunately, five seconds was all the refs needed to see, as both were ejected from their preseason game Saturday.
We've seen far worse happen during a game, but maybe the NFL is cracking down on fighting—sending a preseason message hoping to deter those would-be fighters.
[h/t Bro Bible]