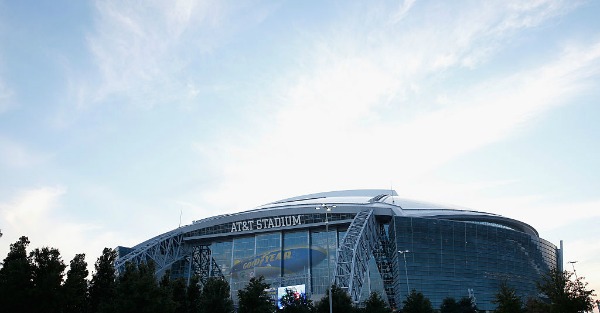 Scott Holleran/Getty Images
leading up to the Goodyear Cotton Bowl between the Alabama Crimson Tide and the Michigan State Spartans at AT&T Stadium on December 30, 2015 in Arlington, Texas.
Here's a stat sure to inflame Jerry Jones.
With their 45-24 victory over Arkansas Saturday, the Texas A&M Aggies join Alabama as two teams that have won more games at AT&T Stadium in Arlington, Texas than franchise it was specifically built for—the Dallas Cowboys.
Dallas has only won one game in Arlington since the team's season-opener last year.
In that span of time, the Alabama Crimson Tide has won twice (last year's opener and this year's opener) against Wisconsin, 35-17, and USC, 52-6. Texas A&M's first win in Arlington came last season against Arkansas, 28-21, in overtime.
The Cowboys will work on erasing that embarrassing footnote when they host the Chicago Bears Sunday night.