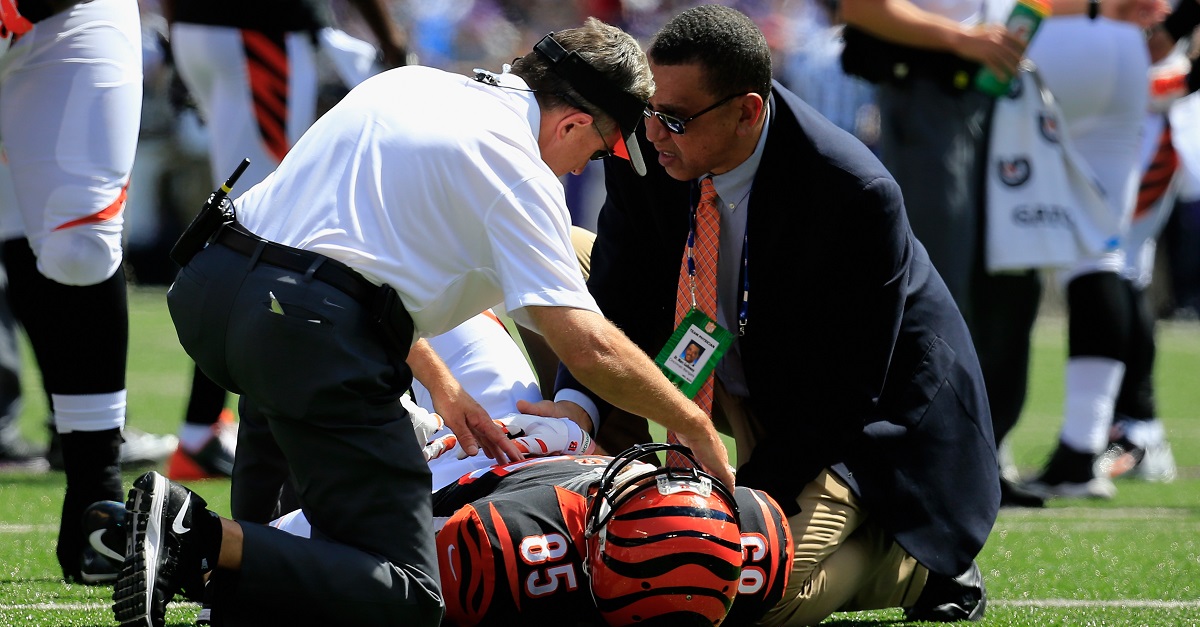 Rob Carr/Getty Images
BALTIMORE, MD - SEPTEMBER 07: Tight end Tyler Eifert #85 of the Cincinnati Bengals receives treatment during an NFL football game against the Baltimore Ravens at M&T Bank Stadium on September 7, 2014 in Baltimore, Maryland. (Photo by Rob Carr/Getty Images)
Former Pro Bowl tight end and current Cincinnati Bengals star Tyler Eifert will undergo a season-ending back surgery according to Adam Schefter.
The 2015 Pro Bowler has not played a full season in his entire career, but did play 15 in his rookie season as well as 13 games in his Pro Bowl season. He had his 2014 season ended after one game because of a torn ligament in his elbow and only played eight games last year because of a back issue that forced a December surgery.
Eifert also had ankle surgery in 2016 after suffering an injury during the Pro Bowl. He will be a free agent this winter and it remains to be seen if the Bengals will bring him back after this third procedure on his back.
The Bengals are 2-3 and have their next game in Pittsburgh against the Steelers after a bye week this weekend.