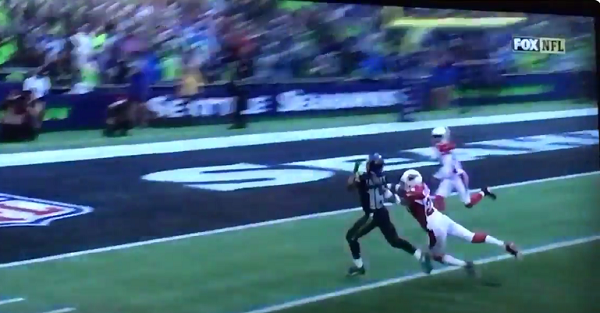 Twitter/@RTaub_
Seattle Seahawks receiver Tyler Lockett has been steadily improving in his second season in the league, but it looks like his season has been cut short. Against the Arizona Cardinals on Saturday, Lockett was streaking down the field and almost had a touchdown, but got tangled up with the man trying to guard him and this happened:
RELATED: Russell Wilson turned a 10-yard loss into a touchdown pass like an absolute magician
That was a pretty nasty ankle injury and that does not look like one he will recover from quickly. The following video explains the injury as it looked on tape and it is not for the faint of heart:
Clearly, Lockett is not going to be coming back next week or even for the playoffs with an injury like that. Our thoughts and prayers are with him in this unfortunate hour.