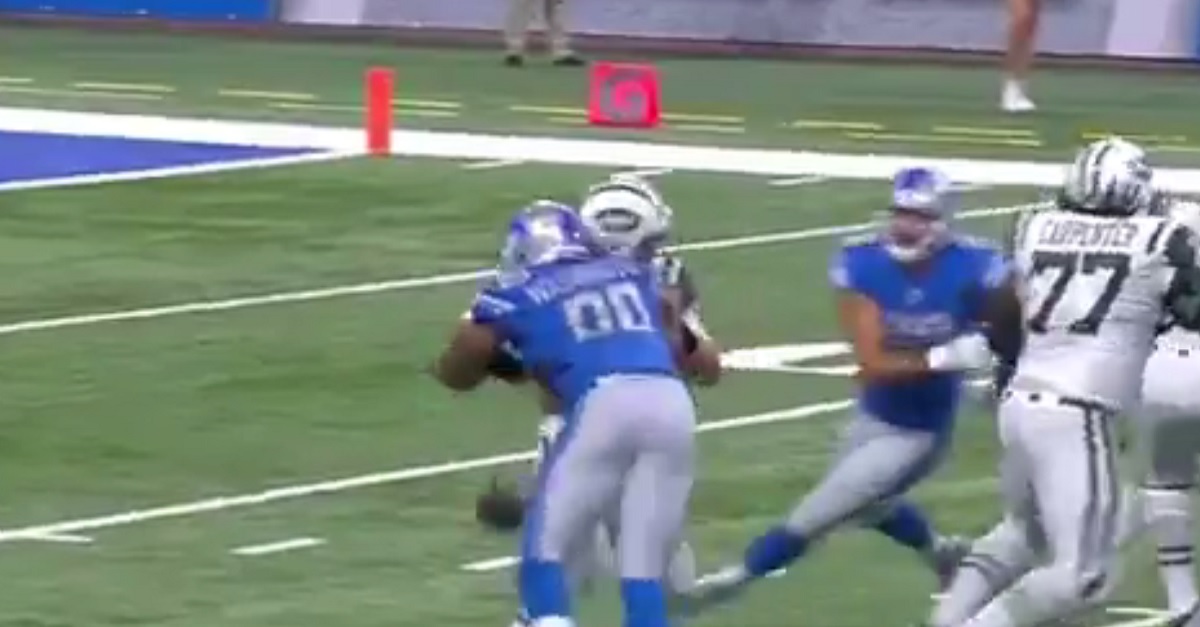 @gifdsports/Twitter
This is a quick an easy demonstration on why having a good offensive line is important.
In the Jets' preseason game against Detroit on Saturday, Jets quarterback Christian Hackenberg got more than what he bargained for when he got demolished by this huge hit from Cornelius Washington.
To little surprise, Hackenberg lost the ball, as the Jets' offensive line had actually let two guys through on that rush. The Jets did recover the fumble, but the damage was done with a loss of 12 yards on the play. The Jets would punt on the next down, and the Lions were able to use the field position to get a field goal on their possession.
For what it's worth, Hackenberg returned on the next possession and appeared to be fine.