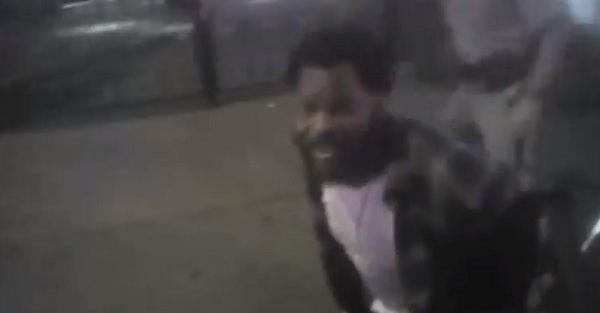 TMZ Sports
On Friday, police released video from an August 27 incident involving Seattle Seahawks defensive end Michael Bennett. The video, which pieces together views from several different cameras, appears to show Bennett running from the building where initial reports were that shots had been fired. Police singled out Bennett's behavior as suspicious, and detained him as he was leaving the scene.
The video shows officers forcing Bennett into a the back of a police vehicle while Bennett was insistent that he hadn't done anything. Police say that Bennett spent about seven minutes in the back of the car before he was eventually released from custody.
Vegas police released the video montage on Friday saying that their officers acted "appropriately and professionally" in their encounter with Bennett. Sheriff Joe Lombardo also said that he understands why Bennett was upset, stating the following. (via ESPN)
"Mr. Bennett has a valid perspective as a person who experienced a reasonable suspicion stop for a felony crime," [Lombardo] said. "Those who experience such a stop, especially when they have not committed a crime, are not likely to feel good about it. But there is a reason why officers are trained to do what they do and what they did that night."
Key parts of the encounter with Bennett were not included in the video, as the officer that initially detained Bennett did not have his body camera turned on at the time of the incident.
While the incident happened on August 27 in the early hours following the Conor McGregor and Floyd Mayweather boxing match, the public's attention wasn't brought to the case until September 6 when Bennett tweeted the following message, saying that the incident was him "simply being a black man in the wrong place at the wrong time."
?The Officers? excessive use of force was unbearable,? Bennett wrote. ?I felt helpless as I lay there on the ground handcuffed facing the real-life threat of being killed. All I could think of was ?I?m going to die for no other reason than I am black and my skin color is somehow a threat.? My life flashed before my eyes as I thought of my girls. Would I ever play with them again? Or watch them have kids? Or be able to kiss my wife again and tell her I love her.?
Bennett strongly stated that he felt his race was a key factor in why police stopped him. The police, however, pointed to the video collage released on Friday as their evidence that Bennett was stopped under "reasonable suspicion".
Bennett has yet to publicly respond to the video's release, but he mentioned back in his original statement that he had retained a civil right attorney as part of his legal options.
[H/T TMZ]