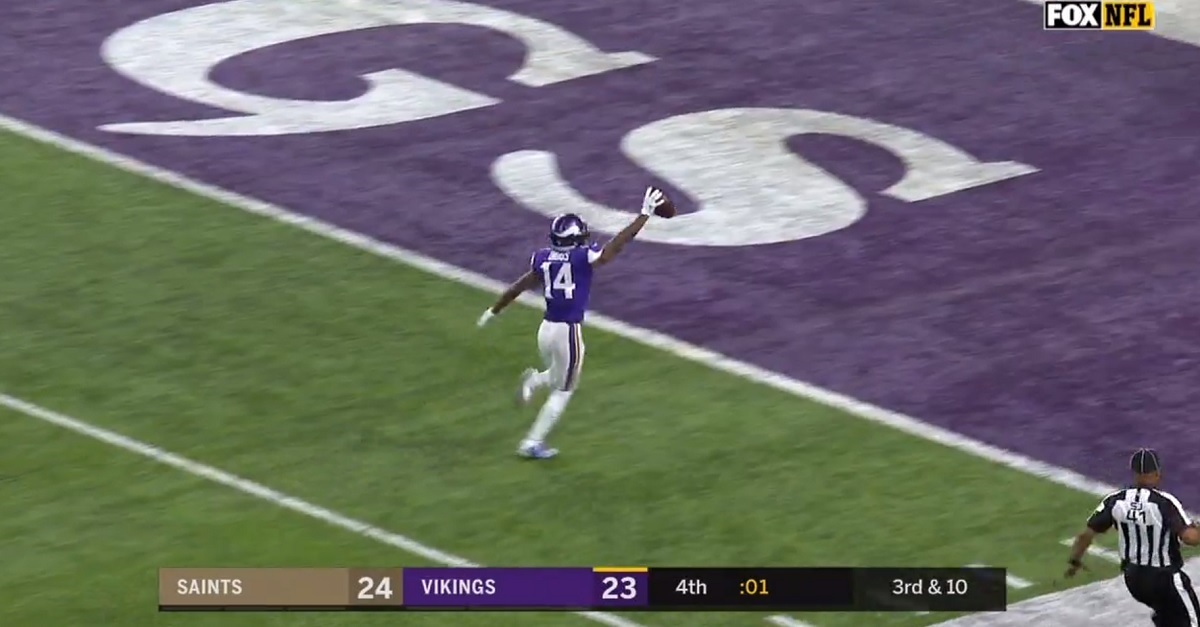 Clippit/Screenshot
The Saints were down 17-0 to the Minnesota Vikings at halftime, and it looked like Drew Brees was on the verge of completing another incredible comeback in the fourth quarter. The Saints had taken a 24-23 lead with just 25 seconds left, but Vikings quarterback Case Keenum was able to throw the game-winning 61-yard touchdown to Stefon Diggs as time expired.
After a review and a delay, the Vikings lined up for the PAT — by NFL rule — to complete the 29-24 win.
Prior to the game-winner, it looked like the Vikings were about to suffer another playoff heartbreaker, as the franchise has been plagued with crushing losses in the playoffs in the last 20 years. However, Keenum and Diggs were able to put a stop to the woes for now, and the Vikings will now move on to the NFC Championship Game in Philadelphia.