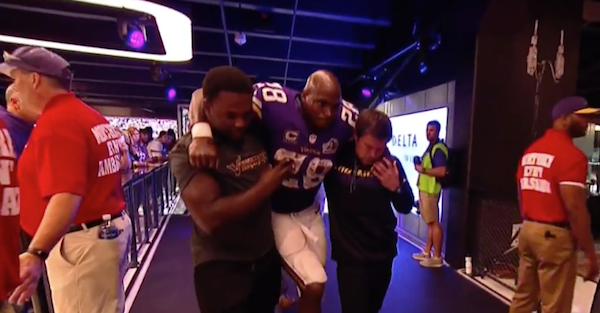 Screenshot
The Minnesota Vikings are rolling on Sunday night football, up 17-7 against the Green Bay Packers.
And if they hope to maintain that lead, it will have to (likely) be without the service of running back Adrian Peterson.
According to NBC's Michelle Tafoya, trainers were looking at the stability of Peterson's right knee after it looked like his toe got caught in the turf.
We'll continue to update this story as more information becomes available.