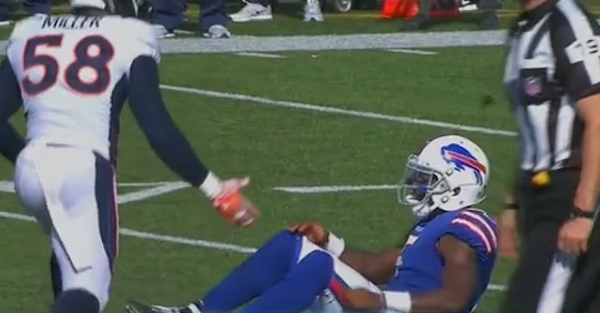 CBS screenshot
The Denver Broncos fell to the Buffalo Bills 26-16, and it's in part thanks to this horrendous call.
Von Miller got a nice hit on Tyrod Taylor, then faked out helping him up. As both appeared to laugh about it, a ref hit Miller with an unsportsmanlike conduct penalty, awarding the Bills 15 yards.
The move helped the Bills move forward and hit a field goal, distancing themselves and essentially costing Denver a shot to even get close.
Other media personalities vented frustration as well:
Be better, refs.