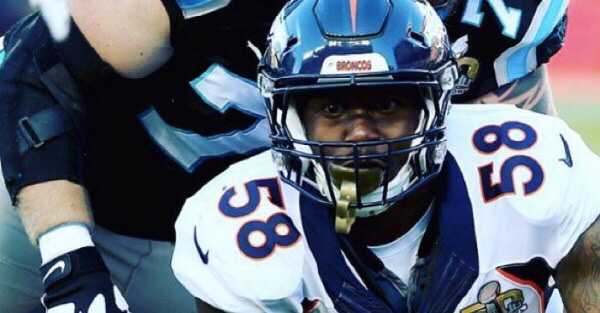 Von Miller and the Denver Broncos are locked in a nasty tussle over the star's contract extension, and it appears he's willing to do whatever it takes to get paid.
Related: Philly screwed Denver twice this offseason
Miller has reportedly requested $70 million guaranteed, per PFT.
Over five years, Miller has 60 sacks, 210 tackles, 17 forced fumbles, five fumble recoveries and one interception in 72 games. Over four years, Fletcher Cox (who just took home $63 million guaranteed) has 22 sacks, 162 tackles, five forced fumbles and six fumble recoveries.
MMQB breaks down the benefit of Miller sitting out:
"If Miller is willing to sit out the season, per a union source, the Broncos can't exclusive tag him again. They can put the non-exclusive tag on him, at the normal tag rate, but the comp for another team to sign him then drops from two first-round picks to a first and a third, which some team may well being willing to pay. Now, I'm not saying Miller would be willing to sit out the year. What I am saying is there is some motivation to do so tucked in the rules."
We'll keep an eye on how this plays out moving forward.