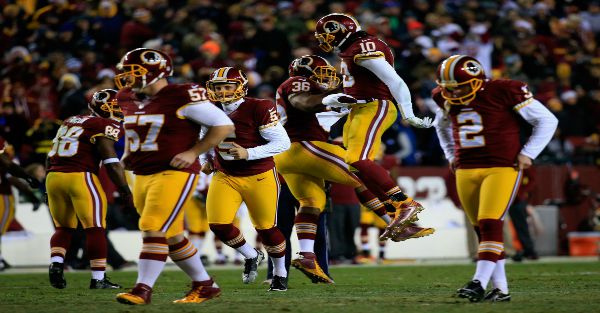 at FedExField on December 20, 2014 in Landover, Maryland.
Washington General Manager Scot McCloughan is well aware that his team is undergoing a rebuilding process that won?t be finished this season.
?You know what, we?re not gonna be the best team out there this year,? McCloughan said. ?But the one thing that I emphasized ? and I told them in the opening meeting ? was listen, I want us to compete every day: on the field and off the field. Find a way to make yourself a better player, and a better person. And I think we?ve done that so far. We?ve got a ways to go, but we?re going in the right direction. We?re taking small steps; we?re going in the right direction.?
McCloughan also shared some interesting thoughts about first-round rookie and offensive lineman Brandon Scherff. McCloughan selected him with the fifth overall pick in this year?s draft. McCloughan said his view is not so much his player becoming an All-Pro but more that Scherff has the right character traits for the kind of team Washington wants to build.
Even if they won't be winners this year, Washington may have a chance if McCloughan is right.