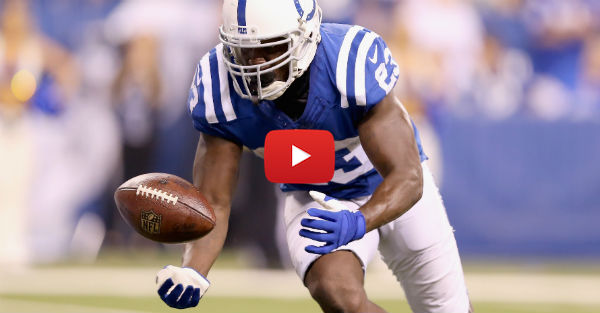 It was a terrible night for the Indianapolis Colts overall in Monday's game against the Jets, but the usually dependable running back Frank Gore came away with the biggest blunder of the evening.
The 11-year NFL veteran — who's not lost more than three balls in a season dating back to 2009 — appeared to have a brain fart when he got the ball on 3rd-and-goal from the 1-yard then dropped it on his way into the end zone. Jets cornerback Darrelle Revis recovered it at the goal line.
"That would have been a big touchdown," Gore told The Indianapolis Star. "The game would have went differently if I would have just went in and ran into the end zone."
It isn't clear if the touchdown would have made a difference with the outcome of the game, but it certainly would have given the Colts, who dropped to 0-2, a little reprieve from the bad luck they experienced throughout the 20-7 loss to the Jets.