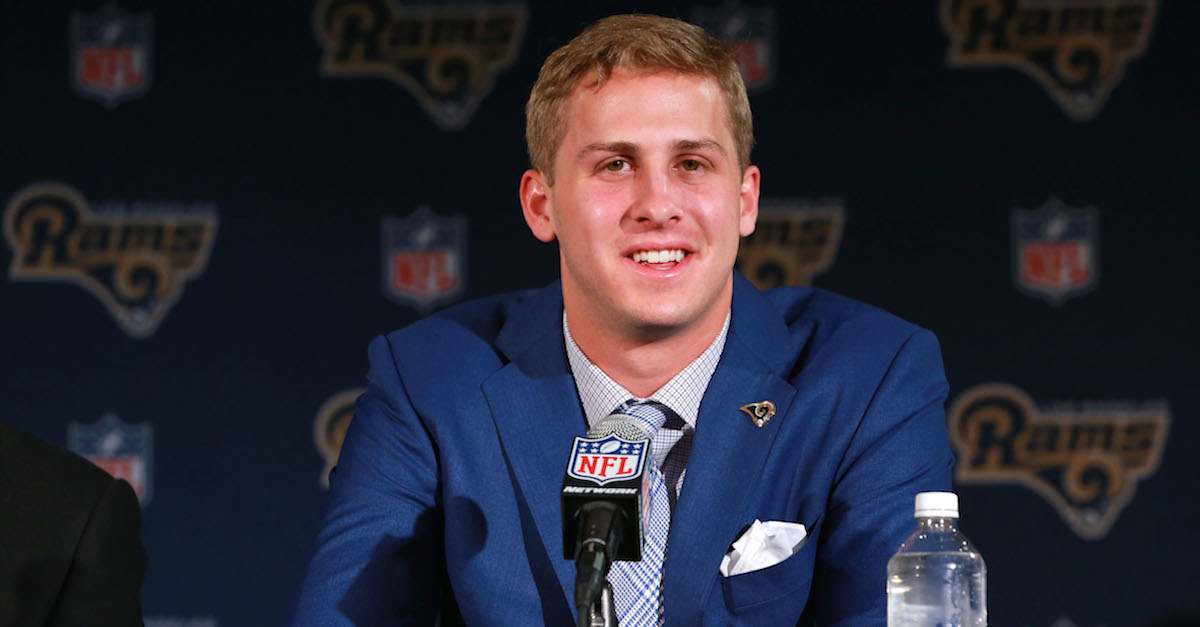 Victor Decolongon/Getty Images
LOS ANGELES, CA - APRIL 29: Jared Goff, the Los Angeles Rams first overall pick of the 2016 NFL Draft, speaks during the press conference to introduce him on April 29, 2016 in Los Angeles, California. (Photo by Victor Decolongon/Getty Images)
Los Angeles Rams quarterback and No. 1 overall pick Jared Goff hasn't played a snap all season.
RELATED: Frustrated Rams fans are calling for the most unlikely of saviours
Case Keenum has been the Rams' starter this season, and he will remain the starter until the Rams are out of playoff contention, according to Ian Rapoport.
The Rams are currently 3-5, but both NFC Wild Card slots are still completely up for grabs. If the Rams beat the New York Jets on Sunday, they still be in the playoff picture. However, if Los Angeles loses to the Jets and Miami Dolphins over the next two weeks, we could see Goff take the field sooner rather than later.
[h/t The Big Lead]