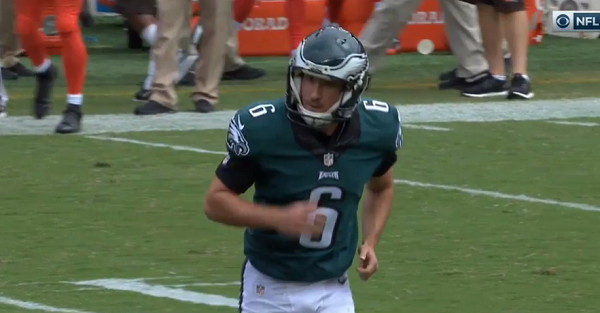 Screenshot/Streamable
It's the first weekend of NFL action and it feels so good. That is, unless you're officiating the Cleveland Browns-Philadelphia Eagles game. The refs already have their first screw up of the season and fortunately it wasn't a Fail Mary, game-ending scenario, but it was still pretty bad.
RELATED: Here's the call that set up Green Bay's last-second touchdown pass
Philadelphia Eagles kicker Caleb Sturgis had a pretty long field goal he was attempting, but did not get it through the uprights…or did he?
It looks like the kick scooted just outside to the right, but the refs can't quite agree. After talking about it they did end up calling the kick no good, but that was a nice ref fail moment to get the season started.