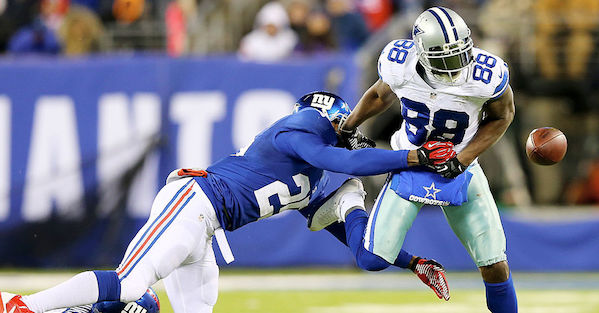 Elsa/Getty Images
Elsa/Getty Images
Former Florida Gator and NFL DB Will Hill is now in the Canadian Football League (CFL), and Saturday night while playing for the Hamilton Tiger-Cats, Hill grabbed an official and was ejected immediately for the confrontation.
Tiger-Cats' beat writer Drew Edwards posted the confrontation on his personal Twitter account after it occured.
Hill has always had all the talent in the world, but situations like these have been a constant theme in his career. Before heading to the CFL, Hill played for both the New York Giants and the Baltimore Ravens, where, when he was on the field, was a productive player.
Because of the nature of the confrontation, Edwards in his tweet is certainly hinting at Hill being punished further because of the incident.
Hill has the talent to make it back to the NFL one day, but it's situations like these keep him from being a long-term contributor on an NFL franchise.
[h/t The Comeback]