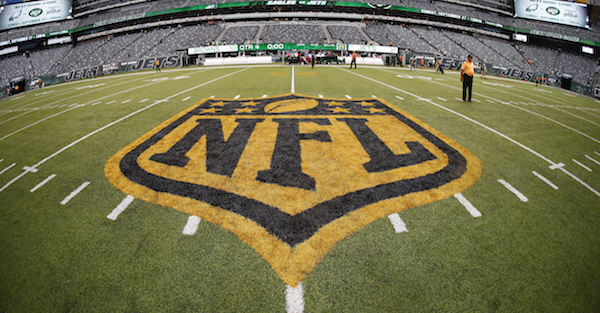 Rich Schultz /Getty Images
EAST RUTHERFORD, NJ - SEPTEMBER 13: The NFL shield is painted in gold and black after a game between the Cleveland Browns and the New York Jets at MetLife Stadium on September 13, 2015 in East Rutherford, New Jersey. The new color scheme is to commemorate this years' Super Bowl witch will be the 50th edition. (Photo by Rich Schultz /Getty Images)
Jeff Fisher's tenure in the NFL lends itself more to mediocrity than success.
He's had just six winning seasons in 22 years of coaching, and is this season just 1-5 on track for another dreadful season.
Just when you imagined it couldn't get any worse, he's about to reach a historically bad mark:
Fisher has been reported to have a three-year extension in place with the team. It has not been announced despite months of speculation.