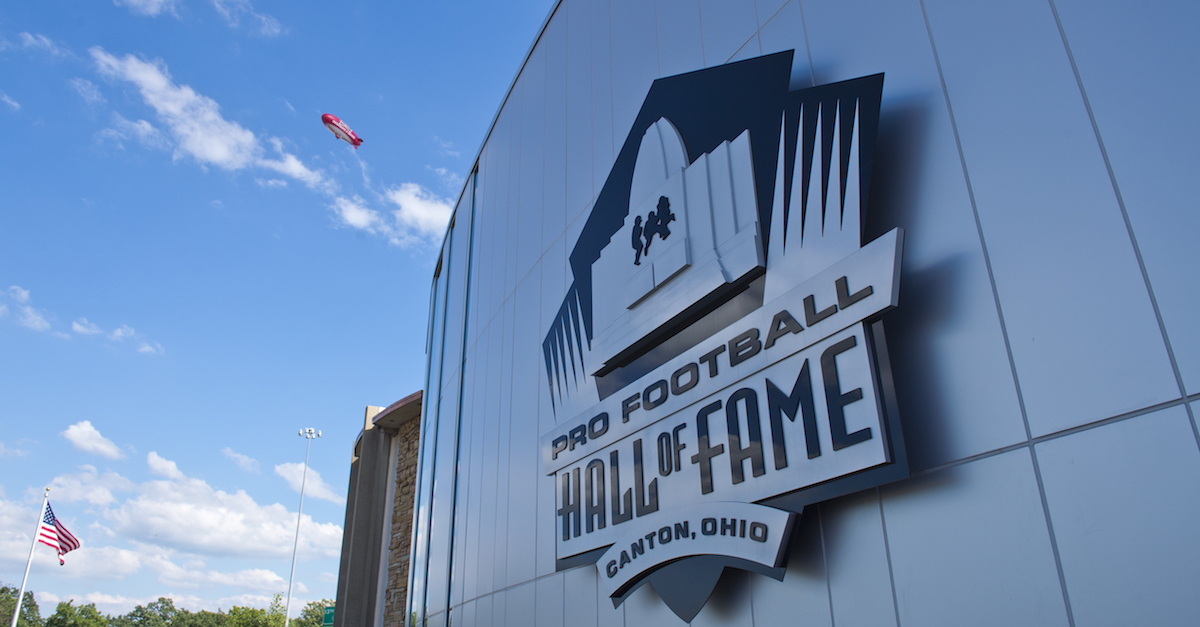 Jason Miller/Getty Images
CANTON, OH - AUGUST 3: The exterior of the Pro Football Hall of Fame prior to the NFL Class of 2013 Enshrinement Ceremony at Fawcett Stadium on Aug. 3, 2013 in Canton, Ohio. (Photo by Jason Miller/Getty Images)
One of the greatest football players of the 1950s passed on Friday at the age of 86-years-old.
Yale Lary had an incredible career both in college at Texas A&M University, but also in the pros with the Detroit Lions where excelled as a defensive back.
Lary had the kind of NFL career many dream of, as he won three championships with the Lions in the '50s, which was the last time the team won an NFL championship, and he also found his way to Canton, OH. after his career was over.
Lary opened up about the experience of playing for three championship teams and what made them special.
Via PFT:
"What I remember best of those times were not the games we played — the only one that sticks in my mind was the '53 championship game when the pass to Jim Doran beat Cleveland in the last few minutes — but the closeness of everybody on the team," Lary said in 1979. "I was talking to Torgy [former lineman Laverne Torgeson] just last night and we agreed there never was a team like the Lions of the 1950s. It was just one big happy family — our family against the rest of the football world."
Although those Lions teams came about years ago, it will always be remembered as one of the greats.
Larry was elected to the Pro Bowl nine times in his career.