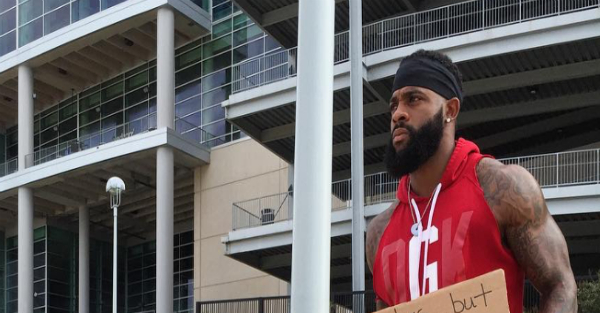 NFL free agent Joe Anderson was an undrafted free agent out of Louisiana Tech, and he's doing everything he can to get a job.
After spending time with the Chicago Bears and Philadelphia Eagles, the 6'1″ Anderson had a picture taken of himself holding a sign outside of the Houston Texans' stadium, dressed in full practice gear and ready to go.
Someone give this man a job.