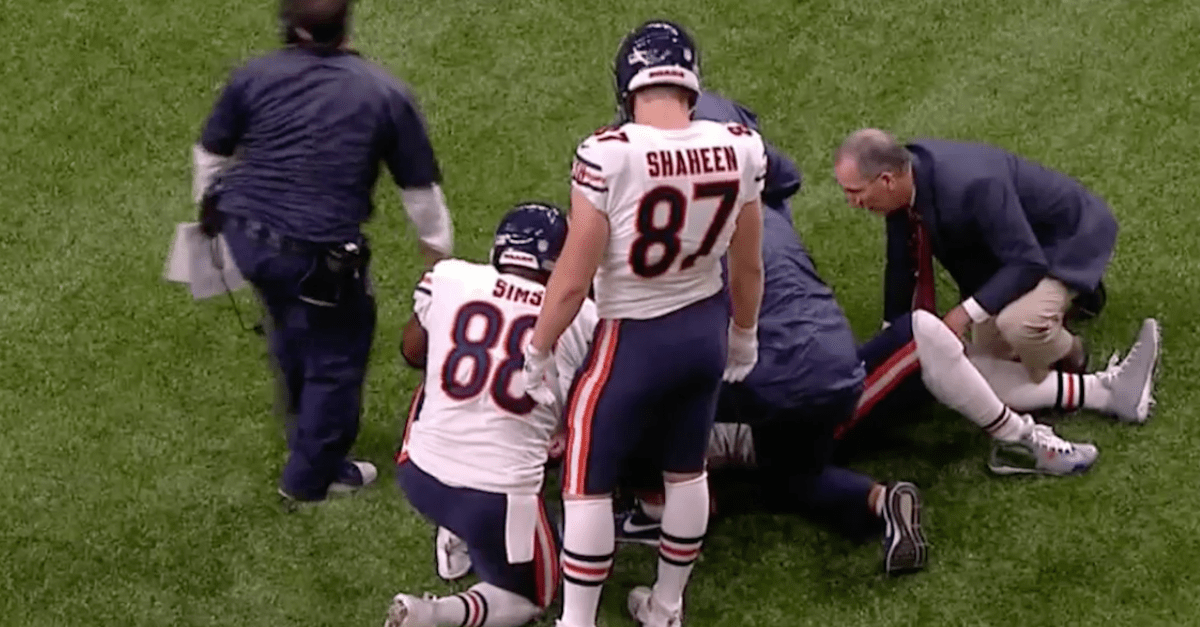 Clippit screenshot
NFL veteran Zach Miller has been a steady option for rookie quarterback Mitchell Trubisky, leading to Sunday's apparently touchdown pass to bring the Chicago Bears within striking distance against the New Orleans Saints.
His leg bent at an awkward angle and he had to be carted off the field after the gruesome injury.
The injury was ruled a dislocated kneecap and he was taken to the hospital:
But at least he scored, or so he thought.
After a review from the officials, Miller appeared to lose control of the ball and didn't "complete the catch," leading to refs overturning the call and the Bears settling for a field goal.
Hopefully Miller will be ok.
He has 146 receptions over six seasons, for 1,600 yards and 15 touchdowns.