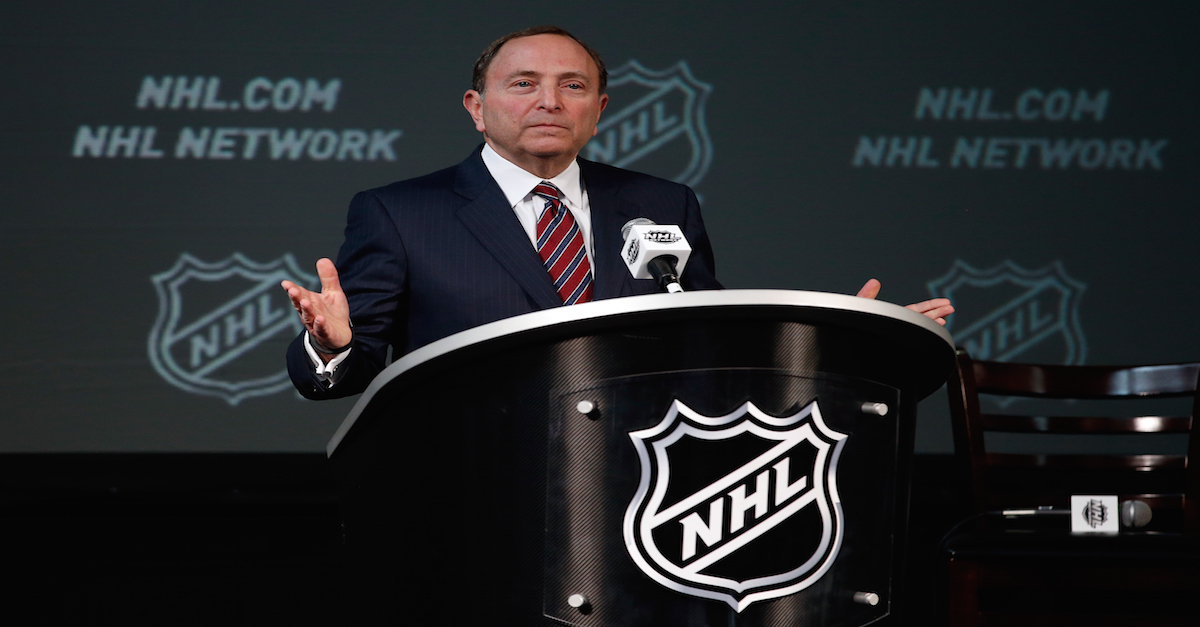 Gregory Shamus/Getty Images
The Florida Panthers are off to a disappointing 11-10-1 start to the season, and they decided to fire coach Gerard Gallant Sunday night.
Related: This NHL coach is tough as nails, takes a puck to the head, opens a nasty gash, and acts like it?s nothing
Firing a coach after a rough start to the season isn't uncommon, but the way the organization handled the firing was brutal.
The Panthers lost 3-2 to the Carolina Hurricanes, and Gallant was forced to take his belongings off the bus after the game. Gallant had to wait for a taxi while photographers snapped several pictures of him.
Gallant signed a contract extension in January, and he was the runner-up for the Jack Adams Award for best coach last season. The Panthers have had numerous injuries this season, but management still decided to make the move. Gallant had several disputes with management in the past about plans for the future.
Gallant's firing is reminiscent of Lane Kiffin's firing at USC where he was fired at the airport after the Trojans lost to Arizona State.
(h/t Deadspin)