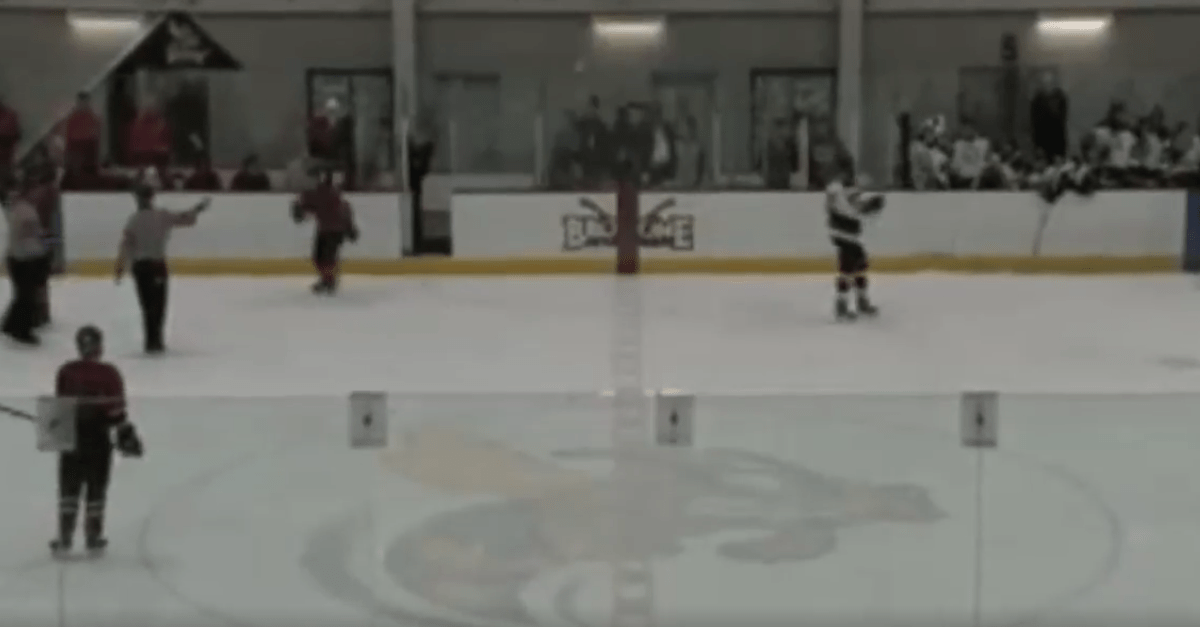 Sports Illustrated Screen Shot
A college hockey player has been taken into police custody after video surfaced that shows him charging out of the penalty box and brutally attacking a referee, several media outlets have reported.
Bradon Day, a 19-year-old freshman for Erie Community College, faces assault charges.  He was taken into police custody after the incident, according to  WKBW-TV in Buffalo.
Sports Illustrated published this video. taken during the NCJAA Division III Championship game between Erie and Dakota College. There were 39 seconds left in the game when the player identified as Day came charging out of the penalty box.
The NJCAA assistant Executive Director, Mark Krug, sent this statement to several media outlets:
"The NJCAA national office has been made aware of the incident that occurred during its hockey championship game and will take all necessary steps to gather as much information from tournament officials and local authorities regarding violations to the association's sportsmanship code. This type of behavior will not be tolerated in the NJCAA."
Mark Polancarz, the county executive for Erie County, New York, weighed in:
He then noted:
There's no word, yet, on the details behind the incident.