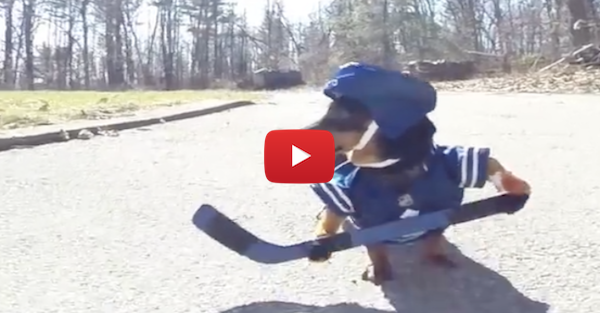 The NHL regular season over, and if your team missed the playoffs, it's probably a troubling time (sorry Canada).
Fear not, because some wonderful human being dressed two pups in sweaters and had them go one-on-one for the greatest hockey match of all-time.
Sorry, Canadiens fans, you can't even get a win in a fictional game.