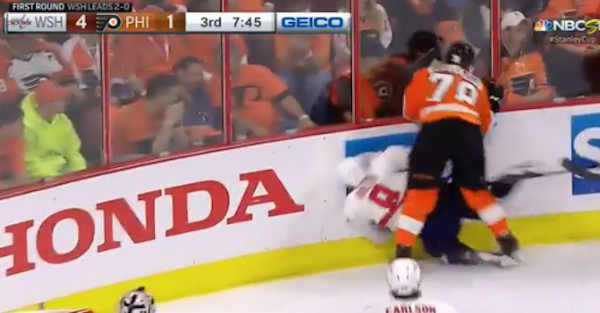 With the playoff Game 3 already out of hand in the third period, Philadelphia Flyers right-winger Pierre-Edouard Bellemare laid out Capitals defenseman Dmitry Orlov with a nasty from-behind hit that sent his head crashing into the boards.
Orlov was able to return to the bench under his own power, but the bad news is just beginning for Bellemare.
The Capitals hold a decisive 3-0 series lead over the Flyers.
(H/T FTW)