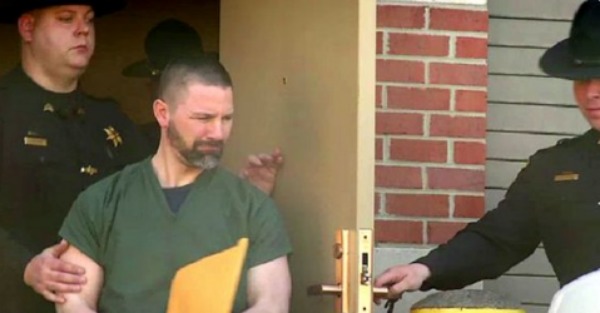 Sports Select via Twitter
Thomas Clayton, Michael Beard, Kelly Clayton, Elimira Jackals, hockey
A former pro hockey player who thought it would be cheaper to have his wife killed than let her divorce him will spend the rest of this life in prison.
Thomas Clayton was sentenced in a murder-for-hire scheme by a Steuben County Court (NY) Judge.
Prosecutors painted Clayton as a philanderer who cheated on his wife, Kelly, with several woman and complained he couldn't divorce her because she'd take everything, the Star Gazette reported. So Clayton, the owner of a home remediation business,  hatched a plan to have her killed and paid one of his former employees, Michael Beard, to carry out the crime.
Kelly Clayton, 35, was savagely  attacked and killed in her own home, and her two children where there at the time.  Beard entered the home with a key provided by Thomas Clayton and attacked Kelly Clayton as she lay in bed, according to the Star Gazette. Kelly Clayton was able to escape the initial attack by running down stairs, but Beard caught up with her and beat her to death.
Thomas Clayton said he came home to find his wife dead, and rushed his children to a neighbor's house.
But a tip led police to Beard, who originally implicated Thomas Clayton, but recanted. Beards, like Clayton, was sentenced to life in prison without parole; both men have maintained their innocence.
Clayton was a star at Niagara University before playing hockey with the minor league Elmira Jackals.