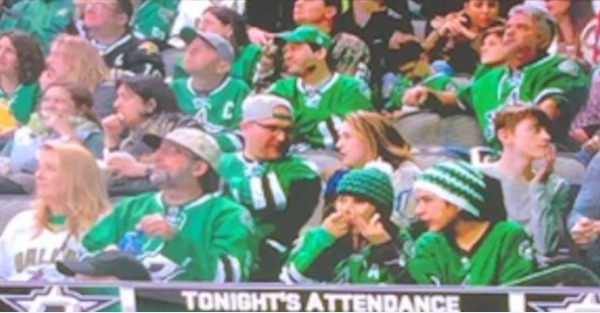 Twitter Screen Shot
Countless jokes have made the rounds about Donald Trump's inaccurate claims that over one million people attended his inauguration, but the Dallas Stars may have come up with the funniest.
In the third period of their game against the Washington Capitals Saturday, the Dallas organization flashed its take of Trump's inflated attendance numbers on the Jumbotron. And the number, 1.5 million, was a carbon copy of what the president claimed his figures were.
RELATED: NFL owner tapped for position with Trump administration
Unfortunately, the Stars were also stretching the truth a wee bit. Their arena, the American Airlines Center,  at full capacity seats 19,323.