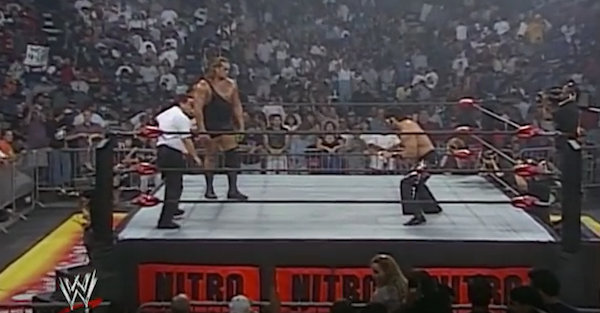 WWE/YouTube
WWE/YouTube
Legendary pro wrestler Great Muta admits that his career might be finally coming to an end. Muta, 55 , announced on Monday that he would be undergoing a double knee replacement surgery next month.
Muta is a former NWA champion, IWGP Heavyweight champion, All Japan Pro Wrestling Triple Crown champion and NWA TV champion — among about a billion other accomplishments.
From a domestic point of view, he is likely known as not only the former NWA champion, but one of the first performers to popularize the moonsault.
Muta's reach is largely international, however. So much so, in fact, he's gotten work as an actor.
In 1995, the Great Muta (using his real name for the credits) starred in the Japanese thriller Yajuu Densetsu: Dragon Blue, as Ryusaki. In 2004, he played the role of Harold Sakata in the movie Rikid?zan, a film based on the real-life story of a wrestler.
He's also made countless television spots and been in various video games.
Obviously, we won't know if he's actually done as an in-ring performer until after he has surgery. As it often is in the pro wrestling business, never say never and all that jazz.