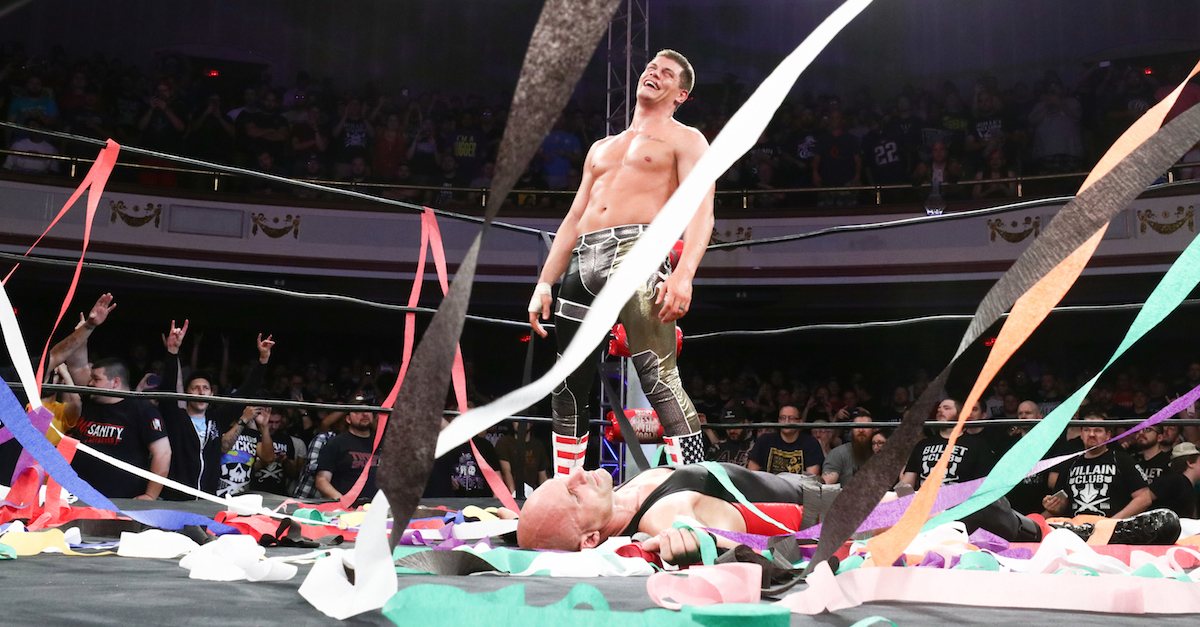 Devin Chen/Ring of Honor
Devin Chen/Ring of Honor
Cody Rhodes has had quite the year.
He won the Ring of Honor World Championship, joined the promotion full-time and has taken WWE's biggest United States competition to another level.
After defeating Kushida at ROH's Global Wars, Rhodes laid into his doubters.
"There is something about a man who does what he says he's going to do. When I came back over a year ago, there was this plethora of supporters. That night, I ended up garnering more critics than I had fans. Everything that I said would happen at Ring of Honor has happened. I came into Final Battle and said I would give them their biggest houses in history, and I did that. I said, I'm going to give you the biggest PPV buyrate that you've ever had, and I set that record at Best in the World when I won my very first World Heavyweight Championship. At Death Before Dishonor, with that shooter, Minoru Suzuki, I broke my own record, and I set a new record. It?s no longer the company that defines the man, it?s the man that defines the company, and that company is Ring of Honor and the company that I keep is the Bullet Club. So, come at me and I will be smiling, because I?m the biggest damn draw in this entire industry. And if you're someone who's competing with me for that title, you know exactly who you are, and I know exactly what you should do. Kiss the ring."
It's hard to argue with him on that.
Some WWE stars may, however, disagree.