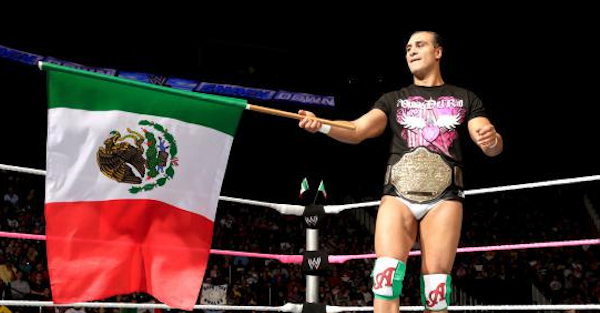 Alberto Del Rio/Facebook
Former two-time WWE champion Alberto Del Rio, also known as Alberto El Patron, is reportedly under investigation for an alleged domestic violence incident at an airport in Florida, per TMZ. The audio from the alleged altercation involving Del Rio and former WWE Diva's champion Paige has since emerged:
According to the report, Del Rio and a woman were arguing at a terminal, things escalated and a female was reportedly "roughed up." That's when cops were called to the scene.
As one witness put it, "There was an altercation."
In the audio, you can hear Del Rio telling the woman (reportedly Paige) to call the cops as she yells for him to stay out of her life and leave her the "f**k alone."
Cops reportedly would not confirm who the woman was, but his fiancee, Paige was traveling with him and seen at the airport.
Del Rio has not been arrested and no charges have been filed at this time.
Paige has since unveiled a string of tweets on the incident:
Del Rio is the current Impact World Heavyweight champion for Global Force Wrestling. He also won the World Heavyweight title twice and United States title twice during his various runs with WWE.