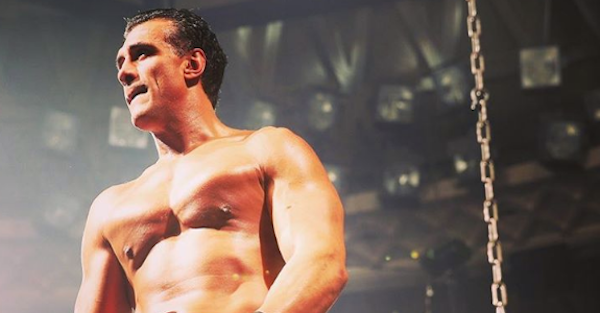 Alberto Del Rio/Facebook
Former WWE Champion and current GFW Champion Alberto El Patron, formerly Alberto Del Rio, is no longer considered a suspect in the police investigation over an airport altercation earlier this month between he and his girlfriend, WWE superstar Paige, according to Pro Wrestling Sheet's Ryan Satin.
A representative for the Orlando Police Department told the website that the detective's investigation determined that Paige was the one who should be charged for domestic violence and that El Patron is no longer under investigation.
RELATED: Probable cause reportedly exists for police to file charges against WWE star, former champion
Earlier this week, Pro Wrestling Sheet reported that charges could be filed against the former Diva's champion:
?A rep for the Orlando PD tells us, ?OPD detectives have found that probable cause exists to charge Saraya Bevis with Battery (Domestic Violence). Detectives have sent the information to the State Attorney?s Office for review and the SAO will determine whether to file charges in the case.?
El Patron was suspended indefinitely by GFW after news of the incident became public, however, it hasn't been confirmed whether the company will now lift the suspension.