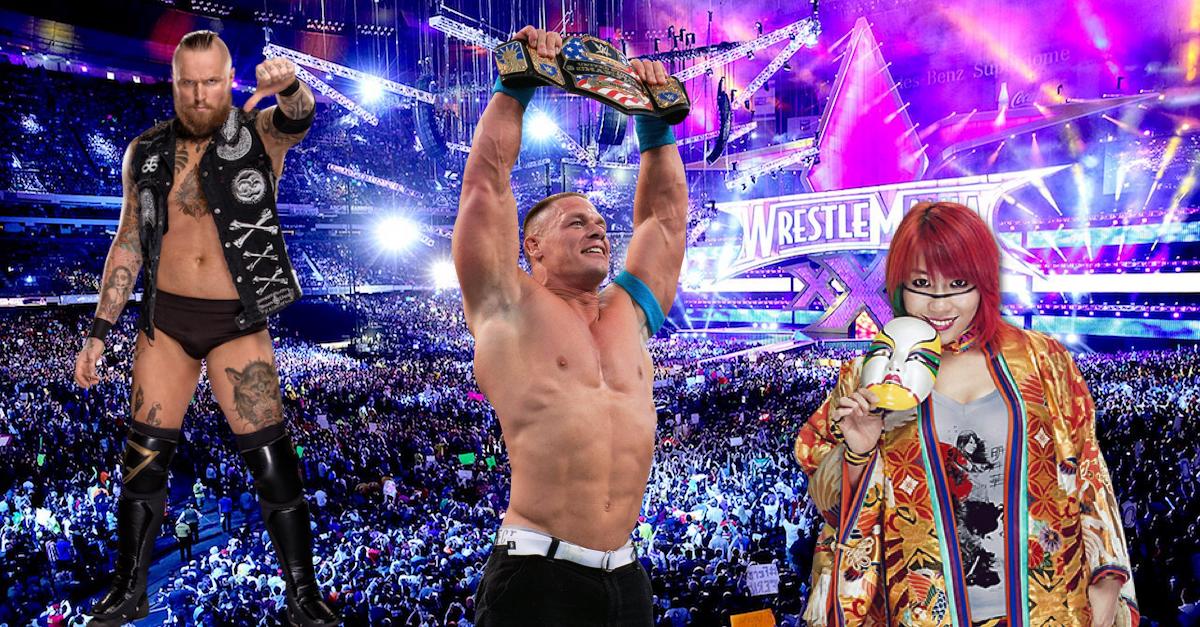 WWE Network
WWE Network
WWE is very much in a transformative phase, with the Women's Revolution taking center stage, stars like John Cena and Randy Orton on the backend of their careers and young up-and-comers nipping at main eventers heels.
While stars like Kevin Owens (just 33 years old), (35 years old) and Charlotte Flair (31 years old) will likely still be headlining shows across the country, we're taking a look at the stars of tomorrow and who could join them as main eventers for shows down the road.
Johnny Gargano
Formerly one half of DIY, Gargano is off on his own and it couldn't come at a better time. Gargano is an indy darling, an incredible wrestler and a naturally beloved babyface.
Gargano is a technician in the ring, can tell a story in the ring and he's got a way of making people genuinely care about his matches. The 29-year-old Gargano once said he mimicked his wrestling style as a mix between "Chris Jericho, Shawn Michaels and Jesus."
Pete Dunne
Dunne is easily one of the fastest rising stars in the world. He fell to Tyler Bate, another future standout in his own right, in the United Kingdom tournament. He fell in a hard-fought bout, but reclaimed his spot as the Bruiserweight, defeating Bate at NXT TakeOver: Chicago back in May. He's fought in WWE just a handful of times, but the 23-year-old star has plenty of time to develop before jumping ship full-time.
His release suplex is still one of the wildest things I've ever seen:
Aleister Black
How can you look at Black and not think "future World Champion?" The 32-year-old Black is another United Kingdom phenom, touring around the world before landing in WWE in November 2011.
The wrestler with a kickboxing background unleashes a furious arsenal of attacks in the ring and most importantly makes things look legitimate.
Chad Gable
American Alpha is officially no more after Jason Jordan jumped from Smackdown over to the Raw brand as Kurt Angle's "son," Monday night. Gable has had a few chances in recent weeks to show his repertoire in matches against top talent Kevin Owens and AJ Styles.
Gable's position is eerily reminiscent of John Cena's back in his early days, showing up in a very competitive match against Kurt Angle. Gable is money on the mic, is just 31 years old and his wrestling speaks for itself. He could easily be in the main title picture in a few years.
Asuka
She's the most dominant wrestler in WWE history. Asuka is crisp in the ring, is a show woman of sorts with her bright persona and has shown an ability to play heel or face expertly.
In the first-ever Last Woman Standing match, Asuka showed another side to her and ability to compete in absolutely brutal matches only designated to men in the past. She could be a true gamechanger once the unbeaten woman jumps to the main roster.